Local News
Al Gore's daughter appears in court after West Roxbury protest arrest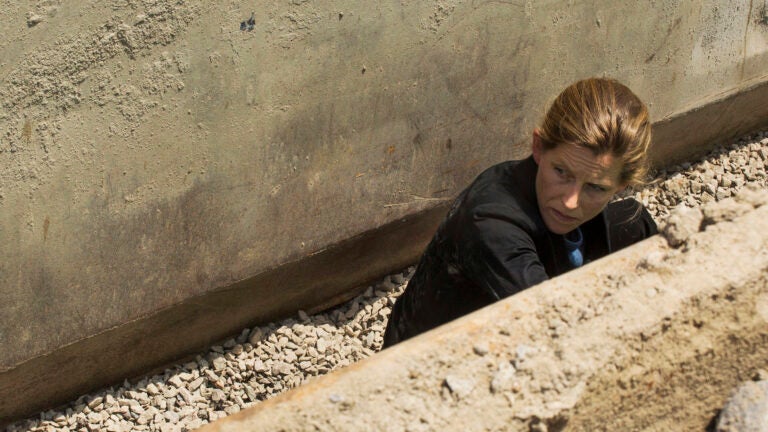 The daughter of former Vice President Al Gore appeared Friday at a hearing in West Roxbury Municipal Court after she was arrested for protesting the construction of Spectra Energy's West Roxbury Lateral pipeline.
"This pipeline is being built in West Roxbury against the will of the community. Elected officials have opposed it," Karenna Gore said outside of the courtroom. "We're in a position with climate change where, if we just keep on going like nothing is wrong and continue to use fossil fuels… then we are really headed for the worst."
Gore, who serves as the director of the Center for Earth Ethics at the Union Theological Seminary in New York, was one of 23 people arrested for misdemeanor charges after trying to block construction by lying in a trench for the pipeline on June 29.
She said she chose to protest the West Roxbury pipeline because the community is unanimously against it.
"The only reason this pipeline is going in is because of the power of the cooperation and the sway that they have over everybody else," Gore said.
The next hearing date is set for September 6.
"Our pipelines provide a vital source of reliable, affordable energy for the nation's homes, hospitals, businesses and schools," a Spectra Energy Corp spokesman previously told the Associated Press. "Low energy prices help everyone, particularly those least able to pay their bills."