Local News
The marijuana legalization campaign now has some politicians in its corner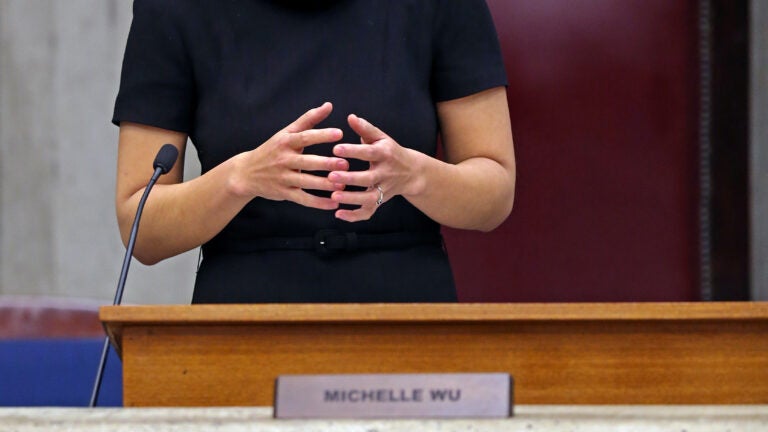 After watching some of the state's most high-profile politicians line up in opposition, the campaign to legalize marijuana at the ballot box in November has begun rolling out a series of officials endorsing its position.
Boston city councilors Michelle Wu, who is the president of the council, and Tito Jackson each said in the spring that they favor legalization. Both will be on hand to offer their support for the pro-pot ballot initiative at a campaign event Wednesday, according to the Yes on Question 4 campaign, formerly known as the Campaign to Regulate Marijuana Like Alcohol.
The councilors will be on the opposite side of the issue from Boston Mayor Marty Walsh, one of the most outspoken legalization opponents. Walsh has butted heads with factions of the council during the course of his administration on other issues, including the city's Olympic bid and school funding.
On Monday, the campaign also unveiled the endorsement of third-term Holyoke Mayor Alex Morse, the first mayor in the state to back the initiative.
And last week, 10 state legislators came out in support of Question 4, which would legalize marijuana next year for adults and set up a taxed retail system by 2018.
That group includes: Rep. Tom Sannicandro of Framingham; Rep. Michael Moran of Brighton; Rep. Jay Livingstone of Boston; Rep. Brian Mannal of Centerville; Rep. Mary Keefe of Worcester; Reps. David Rogers and Marjorie Decker of Cambridge; Sen. Pat Jehlen, also of Cambridge; Sen. William Brownsberger of Belmont; and Sen. Jamie Eldridge of Acton. All 10 are Democrats.
Former Republican Gov. Bill Weld, now running for vice president on the pro-legalization Libertarian ticket, has also said he supports the effort here.
The anti-legalization campaign is comprised of a bipartisan group of the state's most powerful leaders. Walsh, House Speaker Robert DeLeo, and Attorney General Maura Healey — all of whom are Democrats — are joined by Republican Gov. Charlie Baker as backers of the Campaign for a Safe and Healthy Massachusetts.
Several state lawmakers are also against the measure, as is the Massachusetts Municipal Association — which represents city and town governments.