Local
What South Coast rail has—and doesn't have—in common with the Green Line extension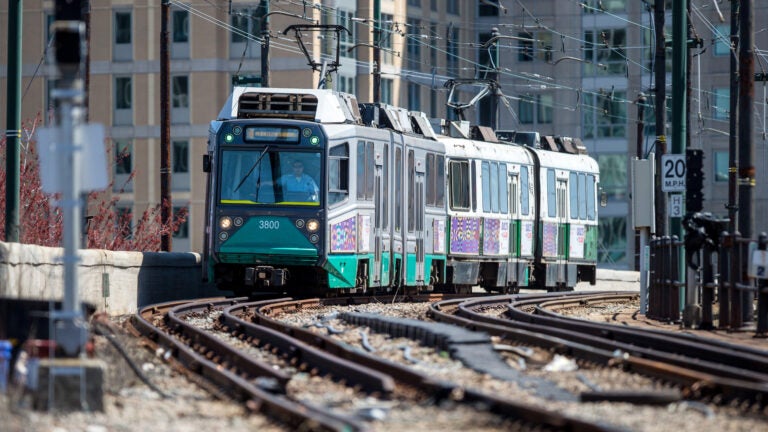 Two long-awaited rail projects in different parts of the state saw their projected budgets increase by $1 billion or more inside the last year. But the state's reaction to each has been very different.
In the first case — the Green Line extension through Somerville — Gov. Charlie Baker's administration was quick to say the project could be canceled if the costs couldn't get brought under control, even though the state is legally obligated to complete it. That warning came after officials said the then-$2 billion project was in danger of costing up to $3 billion.
The second instance — the plan to connect Boston to Fall River, New Bedford, and other South Coast communities with commuter rail service — is not a legally required project. Upon revealing in late June that the $2.23 billion project may actually cost up to $3.4 billion and open at least six years later than earlier projections, however, transportation officials assured the public that they were committed to completing the line in one form or another.
Secretary of Transportation Stephanie Pollack said Monday that the state has dealt with the projected cost overruns differently because of the respective projects' status. When the Green Line extension's problems surfaced nearly a year ago, it was already fully designed and in the early construction phase.
South Coast rail, on the other hand, is still relatively early in the design phase. Because its problems were caught earlier in the process, they did not require as aggressive or dire an approach.
"The projects are at very different stages," Pollack said. "The Green Line was at a stage where we either were going to have to agree to a contract that locked us into a price that we couldn't afford, or not. So one of the options was, if we can't afford it, we can't build it. We're at 15 percent design on South Coast Rail, so what we're trying to do is not ever let it get to where the Green Line got. To where we design a project that we can't deliver in an affordable and timely manner."
Since last August's budget news, the Green Line project has been redesigned with smaller stations, a smaller maintenance facility, and other cost-cutting adjustments that have officials cautiously optimistic that it will proceed.
Meanwhile, the state is considering a new path for the South Coast rail that would send the tracks in a different direction at what the MBTA says would be a cheaper cost and complete the project faster. At a T board meeting Monday, officials said a public comment period will begin soon as they continue to weigh whether to go with the new rail plan, continue with the original plan, or develop an interim rail service that leaves either option open in the future.
Pollack said the approach to South Coast rail was informed by the administration's experience with the Green Line's problems.
"That's why we're now looking at alternatives when we're at 15 percent design, and not wait until we're at 100 percent design and we have contracts out there for construction," Pollack said. "I think that our approach to South Coast rail has been shaped by what we learned from the Green Line, which is you have to continuously check in, you have to be honest about what you know, and you have to make sure you're designing a project you can deliver."
At Monday's board meeting, Pollack opened the discussion of South Coast rail by saying it was a state commitment. Later, speaking to reporters, she clarified that it was a political rather than legal commitment made by Baker and his predecessors.
"I was referring to the governor's commitment," she said. "Although it hardly is limited to the current governor."
Baker said he supported the project during his 2014 campaign, despite his opposition during his first run for governor in 2010. He said at the time that between bids for the State House's corner office, it became more clear that permitting the project was possible.
The Green Line extension is projected to carry about 49,000 rides per day, according to state projections. South Coast rail is projected to create about 9,000. But Somerville is already served by MBTA bus and rail service, unlike much of the South Coast.