Local News
Boston will lower city speed limit to 25 mph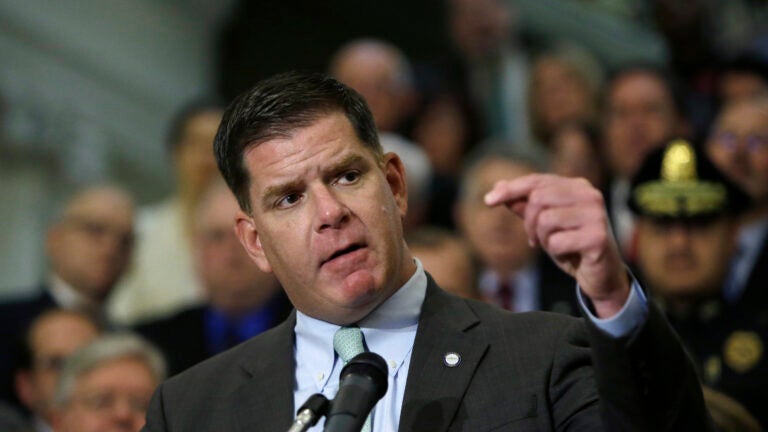 Mayor Marty Walsh said Thursday he will work with city lawmakers and officials to lower the default speed limit in Boston to 25 mph.
Walsh's announcement follows the approval of state legislation that gives municipalities the authority to lower default speed limits. Previously, cities and towns seeking to change the speed limit had to study vehicle speeds in the area with the state Department of Transportation.
The Boston City Council approved lowering the speed limit from 30 mph to 20 mph in the city in April, but was required to seek approval from the state legislature.
Gov. Charlie Baker signed the new bill,  H. 4565 — "An Act modernizing municipal finance and government," into law on Tuesday. The legislation, which addressed a number of interactions between state and municipal governments, was approved by state lawmakers on the last day of the 2015-2016 legislative session. 
"We know that lower speed limits are an important tool in reducing fatal and serious crashes and creating safer streets for people of all ages and abilities who are walking, driving, and bicycling," Walsh said in a statement. "A lower speed limit in Boston would be a major early accomplishment for our Vision Zero goal: bringing the number of traffic deaths and serious injuries to zero by 2030."
The city's Vision Zero strategy focuses on eliminating fatal and serious traffic crashes by 2030 through reducing traffic speeds, community engagement, and and addressing distracted or impaired driving.