Local News
6 things to know about Massachusetts' new energy law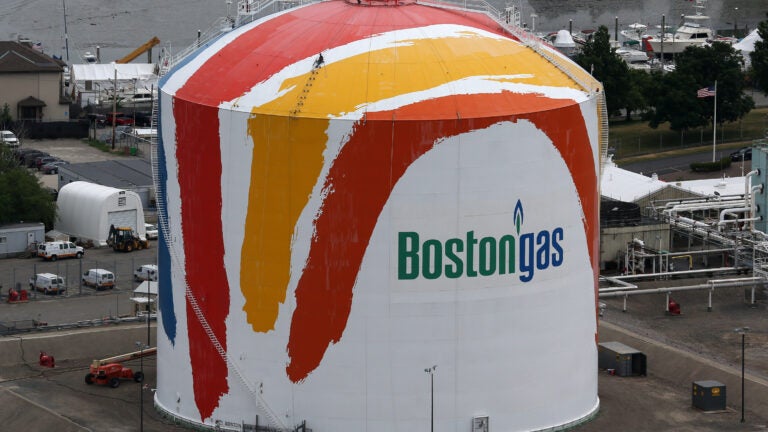 BOSTON (AP) — A future in which Massachusetts homes and businesses are powered by energy from ocean- and land-based wind farms, solar rays, and hydroelectricity flowing from Quebec is envisioned under a state law overwhelmingly approved by the Democrat-controlled Legislature and signed this past week by Republican Gov. Charlie Baker.
The key provision in the 37-page law is a mandate for utilities to solicit long-term contracts with offshore wind farm developers to bring at least 1,600 megawatts of power into the state. Utilities would also be separately required to solicit contracts for up to 1,200 additional megawatts of clean energy generation that could include a mix of hydro, onshore wind and solar.
How practical is this vision? And when might it become a reality? Some things to know about the new state law, officially known as "an act to promote energy diversity."
___
Q: What is the impetus behind the clean energy push at this point?
A: Two major factors appeared to drive passage of the law. The first is climate change and the state's statutory goal of reducing greenhouse gas emissions at least 25 percent by 2020, compared with 1990 levels. The second is a practical need to replace electricity generation that is disappearing from the region's power grid. Several coal- and oil-fired plants have been mothballed in recent years, and the Pilgrim nuclear plant in Plymouth is scheduled to close in 2019.
___
Q: Does the law guarantee delivery of these new energy sources?
A: The bill gives electricity distribution companies until June 30, 2017, to competitively solicit proposals from offshore wind developers, and enter into 15-20 year contracts "provided that reasonable proposals have been received," and state regulators approve the contracts. So while utilities are required to seek bids, there is no guarantee any proposals received will be immediately accepted.
___
Q: Assuming contracts are finalized, how long will it take these energy sources to reach the grid?
A: The law sets a goal of adding the 1,600 megawatts of offshore wind power no later than June 30, 2027. Whether that deadline can be reached will depend on myriad factors, including how quickly wind farms and transmission lines can get permits and be built. Deepwater Wind, a company which has started construction of a five-turbine wind farm off Block Island, Rhode Island, is expected to be among developers bidding on Massachusetts contracts. Canadian hydropower could reach the state even sooner, but that may also hinge on availability of transmission lines such as Eversource's proposed Northern Pass, which is facing regulatory delays in New Hampshire.
___
Q: Could this law help Cape Wind jumpstart its stalled plan for a 130-turbine wind farm off Cape Cod?
A: Cape Wind would not qualify under guidelines set by the law to bid for a long-term contract.
___
Q: Wasn't the governor initially more focused on hydropower?
A: Baker's original plan last year required utilities to solicit long-term contracts with hydropower producers, but made no specific mention of offshore wind. The House, and later the Senate, shifted the focus toward wind, though among the other clean energy sources maintained a preference in the bill for hydro imports.
___
Q: Will the law lower or raise my electric bill?
A: It's way too early to know. The law requires the contracts to be "cost-effective" but makes no other promises. State leaders stressed the need to "stabilize" prices, especially in the winter when natural gas shortages can trigger sudden and sharp rate hikes. The New England Power Generators Association, a group sharply critical of the new law, warns it could saddle consumers with some of the largest utility rate increases ever seen in Massachusetts. Some have also criticized language that would allow utilities to recoup from consumers up to 2.75 percent of their annual contractual payments to clean energy providers.
___
Online: https://malegislature.gov/Bills/189/House/H4568