Local
Why are puffin chicks starving in the Gulf of Maine?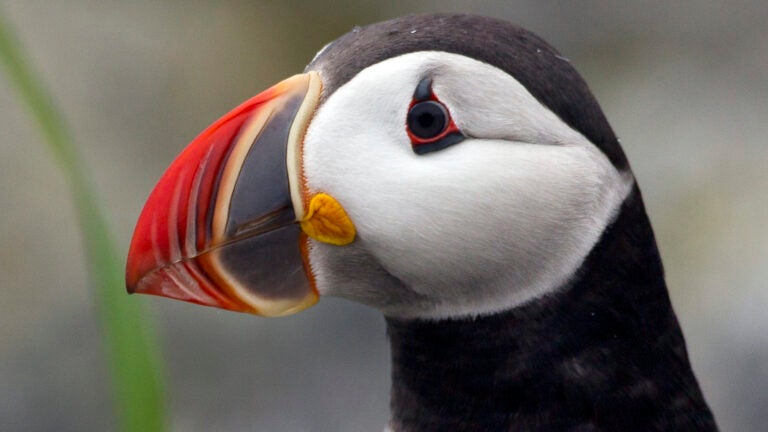 The largest puffin colony in the Gulf of Maine has experienced its worst breeding season on record, reports the Portland Press Herald.
The puffins on Machias Seal Island are starving because of a drop in their food supply this summer. The birds eat small fish such as juvenile white hake, sand lance, and herring. Researchers say warmer waters are to blame for the low food supply. In the past 12 years, the Gulf of Maine has warmed faster than anywhere else in the world, except for an area northeast of Japan.
Each year, about 60 percent of puffin nests produce chicks that fly away at the end of the summer. This year the adults are having trouble feeding their young, so only about 12 percent of puffin nests have generated offspring that will leave the nest. It is the worst breeding season since researchers began tracking the colony in 1995.
"Those that fledged were often very small with lots of down left in their plumage, so I don't expect … any of the chicks that hatched to survive long enough to breed," Tony Diamond, director of the Atlantic Laboratory for Avian Research at the University of New Brunswick, told the Press Herald.
Read the full story in the Herald.