Local
Mayor Walsh releases suggested reading list for city planning process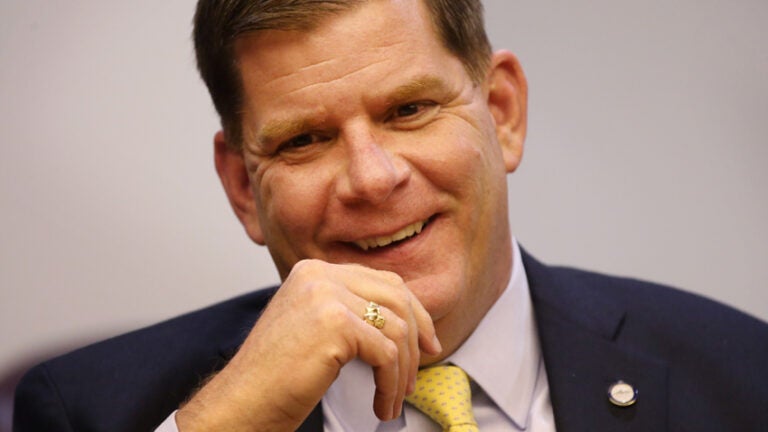 If you're looking for book recommendations, Boston's Mayor Marty Walsh has you covered. On Wednesday, Walsh released a suggested reading list as part of the community engagement for Imagine Boston 2030, the citywide planning process that began in 2015.
According to the mayor's office, the suggestions, which includes separate lists for adults and youth readers, were picked by members of Walsh's staff based on how the content related to the work of the city's master planning process. The titles in list range from a memoir based in South Boston to works about urban landscapes and Boston's history.
"Through Imagine Boston 2030, we are engaging residents on the future of our city in ways that have never been done before," Mayor Walsh said in a statement. "This reading list is another tool we're using to drive engagement and ask people to think about to Boston's first city-wide planning undertaking in 50 years. I encourage all residents to visit their local library branch to pick up at least one of the books on the list and join the conversation about the Boston's future."
In addition to the released list, Walsh wants Bostonians to vote for three other titles to add to the suggestions.
The titles on the reading list are all available to city residents at the Boston Public Library, according to the mayor's office.
Adult reading list:
Evicted by Matthew Desmond
The Death and Life of Great American Cities by Jane Jacobs
Chain of Change: Struggles for Black Community Development by Mel King
The Given Day by Dennis Lehane
Common Ground by J. Anthony Lukas
All Souls by Michael Patrick MacDonald
The Power Broker by Robert Caro
Karma and Other Stories by Rishi Reddi
The Resilience Dividend: Being Strong in a World Where Things Go Wrong by Judith Rodin
Villa Victoria: The Transformation of Social Capital in a Boston Barrio by Mario Luis Small
Walkable City: How Downtown Can Save America, One Step at a Time by Jeff Speck
The Price of Inequality: How Today's Divided Society Endangers Our Future by Joseph E. Stiglitz
Youth reading list:
The Astonishing Life of Octavian Nothing by M. T. Anderson

The City of Ember by Jeanne DuPrau

Pennies for Elephants by Lita Judge

What's the Big Idea? Four Centuries of Innovation in Boston by Stephen Krensky

Make Way for Ducklings by Robert McCloskey

Fantastic Cities: A Coloring Book of Amazing Places Real and Imagine by Steve McDonald

Beneath the Streets of Boston by Joe McKendry

On the Loose in Boston (Find the Animals) by Sage Stossel