Local
Could Boston be out of Amtrak's Northeast Corridor?
Amtrak seemed to suggest so in a court filing this week as it bickers with the MBTA.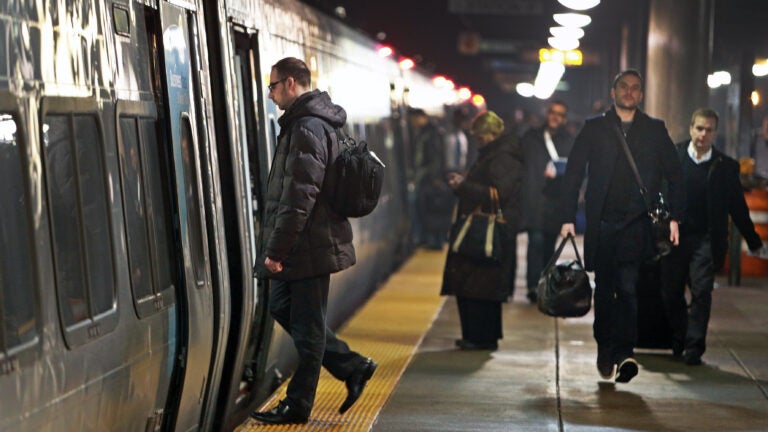 Amtrak says that a disagreement with the MBTA over rail maintenance south of Boston could put its service into Massachusetts at risk.
In a court filing earlier this week, first reported by The Boston Business Journal, Amtrak said the T owes more than $175,000. According to Amtrak, the T hasn't paid various invoices dating back to 2011 for engineering, maintenance, and construction costs along tracks owned by the MBTA and used for Amtrak's Northeast Corridor service. That could threaten the national rail operator's service to Boston, according to the filing.
"MBTA's refusal to honor its contractual payment obligations has resulted in financial harm to Amtrak, which could potentially jeopardize Amtrak's ability to provide rail service in Massachusetts," the filing reads. "Amtrak depends on timely payments from MBTA for services rendered to ensure its financial stability, fund its operations, and provide service to rail customers traveling to and from Massachusetts."
The filing came as a counter to a lawsuit filed by the MBTA last winter. The MBTA sued Amtrak after Amtrak called on the T to pay $29 million to maintain the tracks on the MBTA-owned Attleboro commuter rail line. The T says it does not need to pay Amtrak because under the terms of a longstanding contractual agreement, Amtrak is allowed to use the tracks for free provided it handle some maintenance costs.
Amtrak's response this week focused separately on a provision of the rail-use agreement that allows the T to pay Amtrak to handle certain extra work, according to the filing. Amtrak says it is still waiting for that money and is asking U.S. District Court to force the T to pay up.
"No business partner should have to wait over five years to receive payment on a valid, authorized, and undisputed invoice that is contractually required to be paid within 30 days," the filing says. "Nor can a service provider be expected to continue to do business with a chronically delinquent business partner who refuses to pay its bills indefinitely, thereby effectively subsidizing the business partner with free service while jeopardizing its own financial health."
Joe Pesaturo, a spokesman for the T, disputed Amtrak's claim to the $175,106.
"The MBTA has found a number of errors, including charges for work that was never authorized nor requested. Additionally, Amtrak has been unable to provide proper documentation to support some of the invoices," he said in an email.
Pesaturo also suggested Amtrak was bluffing with its implicit threat to cut service to Boston.
"The MBTA has absolutely no reason to believe there would be a disruption in service for Amtrak customers in Massachusetts," he said. "Generating more than a billion dollars in annual revenue, the Northeast Corridor is Amtrak's most profitable route in the country, and the services provided on MBTA-owned tracks and at MBTA-owned South Station are critical components of their success."
According to Amtrak's website, South Station is the sixth busiest Amtrak station in the country, with Back Bay Station ranked 19th and the Route 128 station 24th.
Service along the Northeast Corridor connects Boston, Providence, New York, Philadelphia, Baltimore, and Washington, D.C.