Local
Officials say police officer was justified in shooting of Tyngsborough man at ice cream stand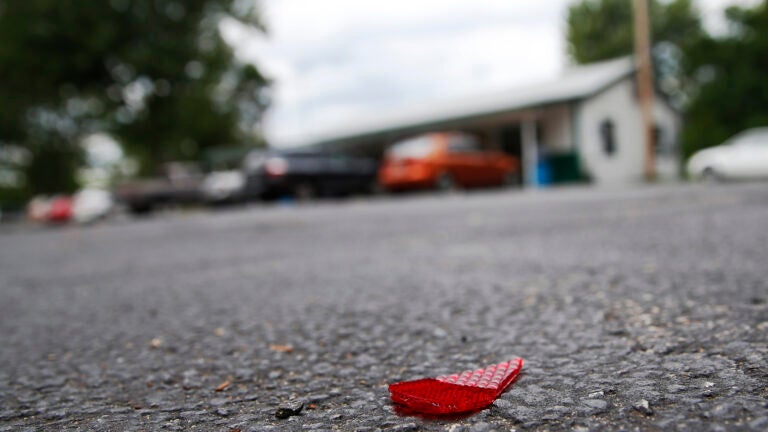 Following an investigation, state and local law enforcement officials said Tuesday that police were justified in the shooting on a Tyngsborough man last month.
Michael Clark, 27, was shot twice by police in the parking lot of a Chelmsford ice cream stand the night of July 16, after he allegedly led police on a multi-town car chase and dragged an officer with the door of his car.
Clark was med-flighted to Boston Medical Center in reportedly grave condition. The Lowell Sun reported last Friday that he remains hospitalized, after being shot twice in the head. He was arraigned July 19 on a slate of charges, including assault with intent to murder.
Middlesex District Attorney Marian Ryan said in a statement Tuesday that an investigation by the DA's office, as well as state and local police, found that Tyngsborough Officer Dennis Leach—fearing for the officer dragged by Clark's car—was justified in the shooting.
"In the totality of the circumstances, the officer was justified in the use of deadly force and that there was no criminal conduct involved in the shooting of Michael Clark," Ryan said.
Tyngsborough police had first attempted to apprehend Clark, after a gray Buick LeSabre was reported stolen Saturday night. Prosecutors say Clark drove the car to Nashua, New Hampshire and made several fraudulent purchases with the vehicle owner's credit cards.
When Leach attempted to pull over Clark for a broken headlight and crossing marked lanes, officials say Clark refused. Traveling south on Route 3, Clark allegedly led Leach on a chase reaching up to 100 mph, swerving across the highway lanes.
Clark allegedly led Leach into Chelmsford, where Chelmsford Sgt. Stephen Fredericks also unsuccessfully tried to pull over the suspect. Eventually, Clark pulled into the parking lot of Sully's Ice Cream in Chelmsford, where police where able to block him in.
According to investigator, there were a number of customers and employees at the ice cream stand when Clark pulled in.
There, police say, Fredericks approached the LeSabre on foot, when Clark backed up and dragged the officer several yards with his car door (the officer was taken to Lowell General Hospital with nonlife-threatening injuries and was later released).
It was then that investigators say Leach shot Clark twice, fearing that he might run over Fredericks, as the car proceeded to make a 270-degree turn in reverse. After two shots, the car stopped.
Shouts of "Shots fired! Shots fired" can be heard on the audio of Chelmsford police radio transmission.
According to officials, the investigation comprised interviews of the responding police officers and civilian witnesses, as well as examination of ballistic evidence. The DA's office also released audio of the radio transmissions from Chelmsford and Tyngsborough police during the pursuit.