Local
The MBTA will save $650,000 the next 2 years by turning off some old cell phones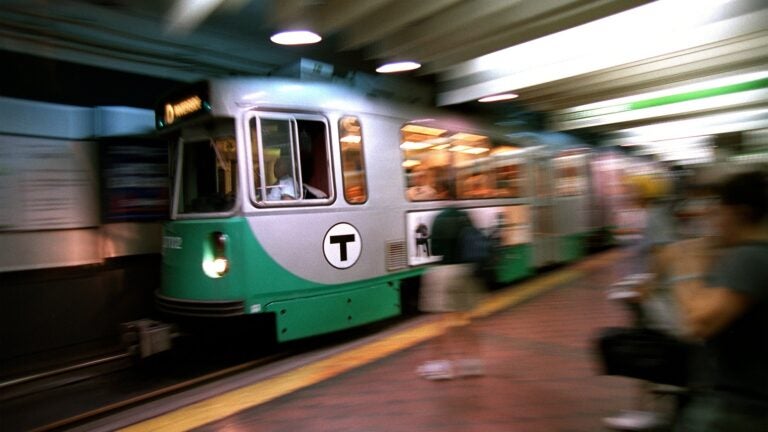 MBTA officials have cut the lines for more than 550 unused but still active cell phones and other mobile devices in their ongoing quest to trim costs. That, in tandem with adjustments to the T's mobile phone minute pool and removal of some unnecessary wireless perks like global calling, will save the agency $325,000 annually over the next two fiscal years.
"We conducted an audit. We ID'd over 500 phones that were not being used. We called every one of them and eliminated them," MBTA General Manager Brian Shortsleeve said in an interview.
According to Shortsleeve, MBTA management had never conducted an audit of its cell phone system. He described the T's cell phone plans as "unmanaged activity" and was unable to say offhand how long some of the phone lines had gone unused.
Shortsleeve said that the T's current management — installed last July by Gov. Charlie Baker to launch an agency reform effort aimed at raising revenue and cutting costs — has "never been in the blame game here about looking back." Still, he added: "I can't tell you why these phones had never been audited."
Trawling for unused phone lines is one of several cost-cutting actions outlined by the T Wednesday, resulting in nearly $11 million in projected savings over the next two years.
Other examples include consolidating several bank accounts (good for $1 million in savings over the two-year period, according to a presentation shared by the T) and plans to buy diesel fuel for commuter rail trains by shifting to a statewide contract, saving about 4 cents a gallon and $900,000 the next two years.
The biggest saving is the most controversial, as the T will save more than $4 million per year, and $8.1 million the next two years, on its contract with cleaning service vendors, resulting in about 75 impending layoffs. The unionized janitors have been protesting the cut in recent weeks and have gained some support from Boston city councilors, who criticized the Baker administration in a Boston Globe op-ed this week.
The T is also looking to move into using other statewide vendors soon to save more money on contracts. For example, under a state contract, the T can buy a screwdriver for $5, as opposed to the $13.28 price it has been paying under its current contract. At 30 screwdrivers per year, that's only good for about $250 in savings, but Shortsleeve said moving more of the T's vending to statewide contracts could save the agency $6 million to $7 million per year on top of the $5.5 million per year already announced Wednesday.
The T has been working to narrow annual budget gaps that were projected to rise to more than $400 million by 2020. The gap for the current fiscal year, once projected at $240 million, had been cut down to about $80 million through a fare hike, other new revenue, and cost trimming. However, the gap has since risen again by about $30 million because of lackluster projections in the state's sales tax, according to Shortsleeve.
The savings the T announced Wednesday will go toward bumping the gap back down by $11 to $12 million, and Shortsleeve said officials will update the T's board on this fiscal year's budget gap at some point in September.