Local
Judge: Boston police can order officers to wear body cameras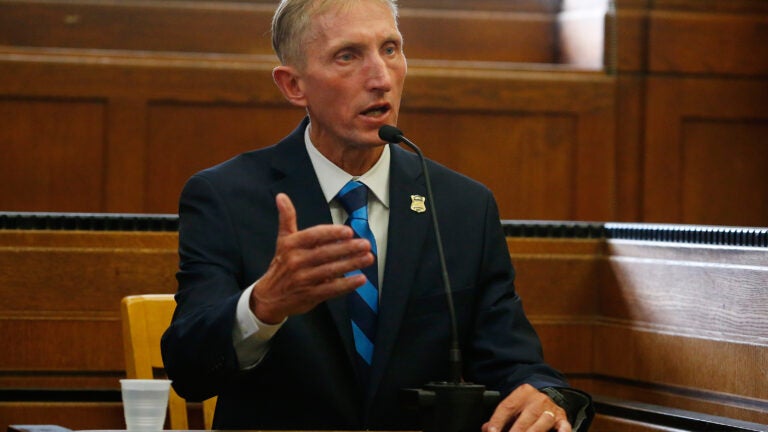 Boston Police Commissioner William Evans does have the authority to order 100 officers to wear body cameras, Suffolk Superior Court Judge Douglas Wilkins ruled Friday morning.
The judge rejected a request for an injunction from the union representing patrol officers, who claim that Evans violated contract rights when he stated he would force officers to participate in a six-month body camera pilot program after no officers volunteered.
Wilkins pointed to a 1962 state law that gives the commissioner sole authority to determine what officers wear and what weapons are issued to them during his ruling, The Boston Globe reports.
During a city council public community hearing in August about the pilot program, Evans had said it was a "hard sell" to get officers to volunteer for the program, which was scheduled to launch last week.
BPPA President Pat Rose expressed disappointment in the judge's ruling in a statement:
 I am disappointed in the court's ruling, but I still believe asking for the injunction was the right thing to do. If we don't fight to preserve our collective bargaining rights, we could lose those rights. If we don't challenge the City when they violate signed agreements, then how can we enforce agreements in the future? Let me say this, though: Injunction or no injunction, the BPPA is still committed to working with the City and the Department to make sure the citizens of Boston get a body-worn camera pilot program that does what it is supposed to, while respecting the rights of citizens and police officers alike.

I believe what we are going to find is that the body-worn cameras will highlight the good work that is done by the members of the BPPA every day to protect and serve the people who live, work, and visit the City of Boston. I am confident that the officers participating in this pilot program will bring the same dedication and professionalism to this new challenge as they do to every other aspect of policing.