Local
Vermont governor proposes limits on painkiller prescriptions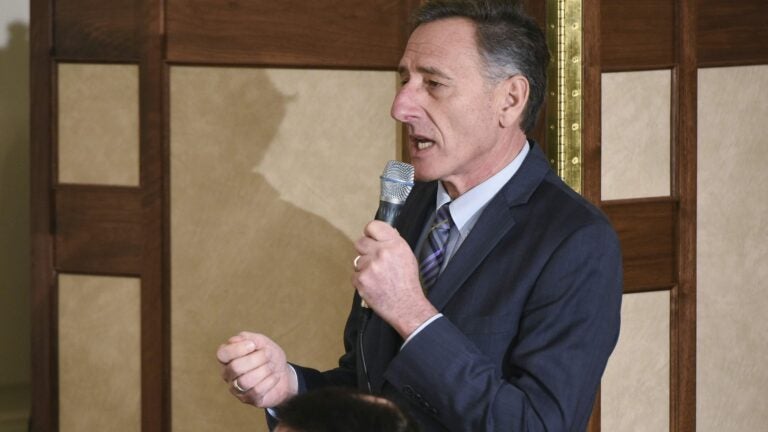 Gov. Peter Shumlin of Vermont on Wednesday announced proposed limits on the number of painkillers that could be prescribed, the latest measure his administration has taken to combat the opioid crisis that has ravaged the state in the past five years.
At a news conference outside the Vermont Department of Health in Burlington, Shumlin and Dr. Harry Chen, the state's health commissioner, spoke for about half an hour about proposed regulations, which they said represented a cutting-edge approach to combating the crisis.
Under the proposal, severity and duration of pain would be used to determine the specific limit for a prescription of opioids. For example, for a minor procedure producing moderate pain, a provider would be limited to prescribing between nine and 12 opioid painkiller pills, depending on the medication. The limits would be higher for more complicated procedures, and there would be exceptions for the treatment of severe pain.
The limits are included in a proposed rule that would be finalized in December if approved after a period of public comment and review by a state legislative committee, said Scott Coriell, a spokesman for the governor. Shumlin proposed the rule in his State of the State address in January, and he set its passage as one of the chief priorities in his final year in office.
The governor, who announced last year that he would not seek a fourth term, spoke in a phone interview about Wednesday's announcement in the larger context of his battle against the flood of opioids. He said that when he took office in 2011, he very quickly realized that "we had a full-blown health crisis on our hands." Three years later, in his State of the State address, he pledged to fight that crisis.
He said that limiting the number of opioid pills that can be prescribed would be an effective way to cut down on addiction.
Asked whether he hoped his successor would continue the fight, Shumlin said, "This is not a hard problem to solve."
"We didn't have a heroin crisis in America before OxyContin was approved and started being handed out like candy," he said. "If politicians would lead a more rational conversation about how we manage pain in America, we could fix the majority of this problem with a click of our fingers."
Chen stressed that the rule announced Wednesday was designed to combat the prescription of opioids for cases of "acute pain."
"These are people who don't normally take opioids," he said. "We want to reduce the variability in terms of what prescribers are prescribing."
Some critics said that Wednesday's proposals might backfire. Liz Evans, the executive director of the New York Harm Reduction Educators, a group that works to promote access to safe equipment and health care for people who use drugs, said that while she was "sure that the governor is motivated by kindness," she was worried that the proposed regulations might not have the intended effect.
"I think prohibiting access to pain medication can result in pushing people to using more illicit drugs in a more dangerous way without being paired with existing evidence-based public health strategies that are known to work," she said.
Chen agreed that a public health approach was necessary and said it was something that Vermont aimed to employ.
"It's a community problem," he said. "It needs to be solved on a communitywide basis."