Local
Boats catch fire at Mystic Wellington Yacht Club in Medford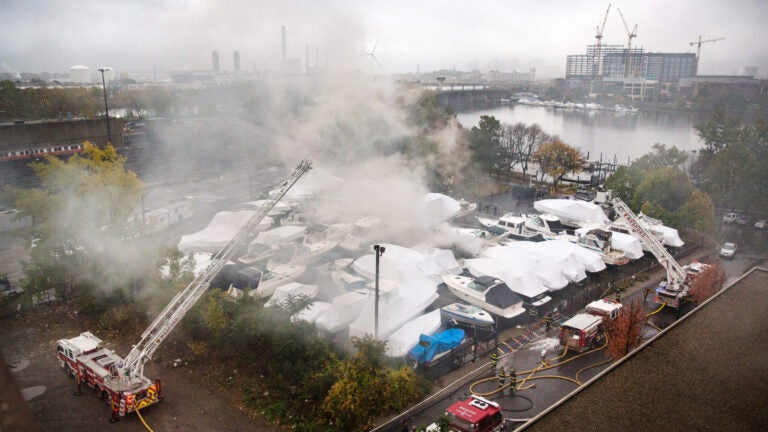 MEDFORD – A fire broke out on a boat in the Wellington Yacht Club's storage lot early Friday morning, causing several gas explosions that sent flames into the air above the boat yard and severely damaging two nearby boats, State Police said.
The blaze started at around 6:15 a.m. in the Medford lot, and no one was injured, State Trooper James Vines said. The fire began on one boat and spread to another, and the plastic covers of six other boats were burned, Vine said
Read the complete story at BostonGlobe.com.
Don't have a Globe subscription? Boston.com readers get a 2-week free trial.