Local
City Councilor Tito Jackson wants to make Boston a sanctuary city
"That's not who our city is," Jackson said of Trump's deportation proposal.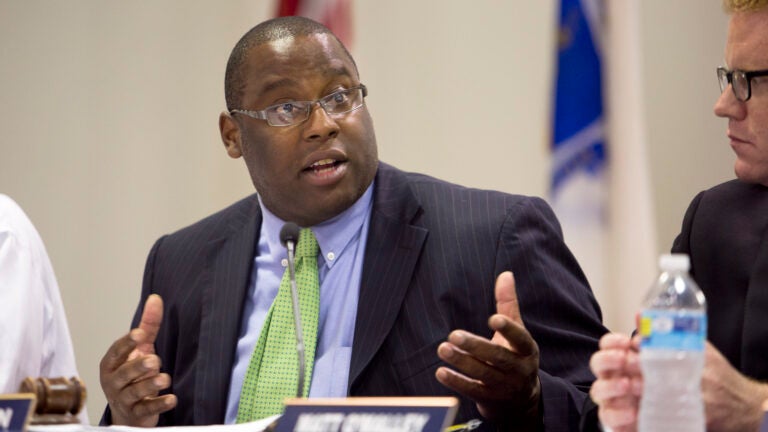 With the days counting down until President-elect Donald Trump takes office, Boston City Councilor Tito Jackson says he wants Boston to become a sanctuary city and lead the way in ensuring undocumented immigrants have a pathway to citizenship, The Boston Herald reports.
"I believe the city of Boston should not assist or cooperate with the mass deportations of immigrants. That's not who our city is, and it's not what our tax dollars should be used for," Jackson told the newspaper Sunday. "Boston has to lead in this space."
Jackon's comments to the Herald came the same day Trump said in an interview with 60 Minutes that deporting undocumented immigrants he deemed dangerous would be a priority in his administration.
Jackson told the Herald he had a friend who was detained by federal Immigration and Customs Enforcement officials.
"This young man was shipped from Boston to Philly to Texas, and they attempted to strip him of his ability to apply for citizenship," he said. "And his only crime was possession of marijuana."
The councilor, whose district includes Roxbury and parts of Dorchester, Fenway and the South End, said it is "critical that we remain steadfast in ensuring that immigrants who are undocumented actually have a path to citizenship, versus further victimizing people in these communities, who are often the victims of violent crimes as well as taken advantage of in the shadows."
Mayor Marty Walsh indicated the day after Trump's stunning election victory that he wouldn't let changes at the federal level affect the city's current policies. 
"We have our Office of Immigrant Advancement that's helping people on pathways to citizenship," he said. "I am not changing that, regardless of what the federal government says. If they come out and say we're building a wall around America, we are not doing that in Boston, Massachusetts."
The mayor's office said unless a warrant has been obtained from ICE, the Boston Police Department does not hold undocumented immigrants for deportation.
Walsh said in a statement Monday he is proud of the city's history of supporting immigrant families, including his own.
"We are a welcoming city for all and are committed to fostering an environment where all members of our community have opportunities to contribute and thrive. Those are Boston's values and no policy will change them," he said. "At this time, there are no official proposals to change any programs or funding from the federal government. Working with the Boston Police Department, we will continue our work to build trust in our communities because everyone who lives, works or visits our City deserves to feel safe and be protected."
Somerville Mayor Joe Curtatone has also signaled that that the city to Boston's north will stand with its immigrant population.
Governor Charlie Baker said in August that he believed the decision of whether federal immigration laws should be defied should be left to local municipal officials, not state governments.
"Local officials for the most part are, I believe, the most accountable to the people in their communities," Baker said. "They should make the decisions with respect to what they want to do and how they want to handle this."