Local News
Here's what Plymouth Rock looks like during a king tide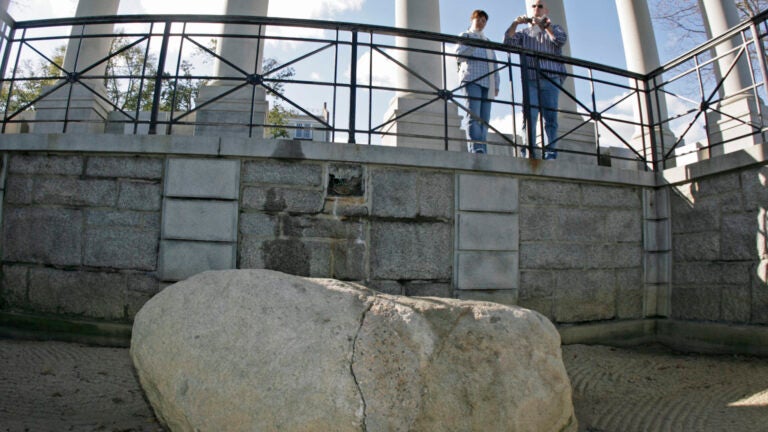 Sitting underneath its own Pantheon-like canopy, Plymouth Rock usually stays pretty dry. Except during a king tide.
Three days of king tides submerged much New England's coastline—including the historic piece of granite—earlier this week.
#KingTide in Plymouth, MA. Pilgrims would have got their feet wet landing on #PlymouthRock today. @ericfisher @Plymouth_400 pic.twitter.com/DxgQQXxu3J

— MA Sharks (@MA_Sharks) November 15, 2016
Thanks to Monday's supermoon, the king tides returned to the region, hitting high-water marks by midday on Monday, Tuesday, and Wednesday while causing mild coastal flooding up the New England coast.
More photos of #KingTide around Plymouth Harbor. Water got high but really not that bad. We'll see what tomorrow brings. pic.twitter.com/4xDTMJXxch

— MA Sharks (@MA_Sharks) November 15, 2016
#KingTide flooding at Long Wharf in #Boston. #wbz pic.twitter.com/NlLVhMHslt

— Eric Fisher (@ericfisher) November 15, 2016
Water is finally starting to stop coming in Hampton Harbor NH pic.twitter.com/Au88zJpSsJ

— Joel Albair (@nepatsfan57) November 16, 2016
https://twitter.com/GreggWGME/status/798563844863893504