Local
How 'Imagine Boston 2030' is crowdsourcing the city's future
Boston hasn't had a citywide plan in 50 years. The Walsh administration just dropped a 300-page first draft, based on feedback from thousands of residents.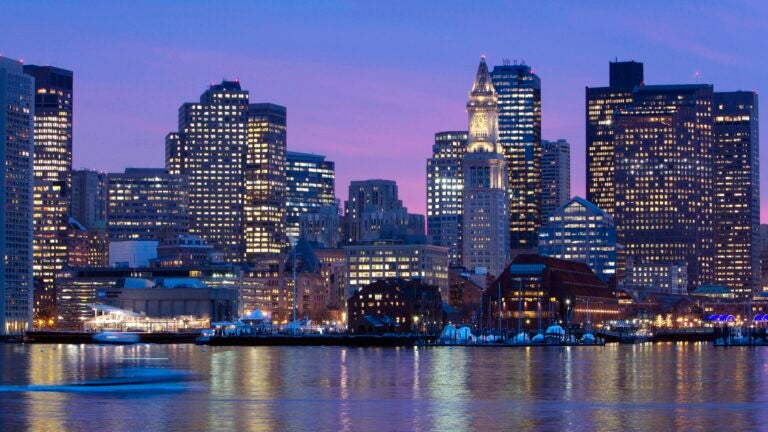 Mayor Marty Walsh's administration on Thursday released the first draft of a 300-page vision for Boston in the decades to come, highlighting the top challenges facing the city and how officials think they can solve them.
The Imagine Boston 2030 draft was shaped with input from 12,000 Boston residents on the biggest challenges the city faces and what policies would best address them, according to officials. And now, they want to hear your thoughts, too.
"We're excited to imagine Boston's future, and we wanted to include everyone's voice. Over the past year and a half, we've engaged with over 12,000 residents who helped shape this plan," Walsh said in a promotional video. "This is the first draft, so we're going to go back and ask everyone for more of your feedback."
You can read the Imagine Boston 2030 story map here. Residents can also provide feedback on the draft plan here. The full 300-pager is here.
In a nutshell, here's how the city is preliminarily planning to tackle some of the top issues:
Rising populations
City officials say they expect Boston's population to rise from 656,051 in 2014 to 724,000 by 2030. By 2050, they expect the population to reach 801,000. To accommodate that growth, the report says the city needs to add 95,000 housing units by 2050, or face increased housing costs, increased commercial rent, and diminished job growth.
Sullivan Square, Suffolk Downs, Widett Circle, and several other areas are identified as places where new mixed-use housing could be built.
Climate Change
Rising sea levels due to climate change will make Boston increasingly vulnerable to flooding over the course of future decades. Imagine Boston 2030 proposes to cut the city's greenhouse gas emissions in half by 2030 and by 80 percent by 2050.
The city's plan also recognizes the need to adapt to what's considered the inevitable rise in sea levels. East Boston and South Boston are identified as the areas most at risk.
Officials propose partnering with federal, state, and private entities for "nature-based and hard engineered flood defenses," as well as developing neighborhood-preparedness plans and infrastructure that are resilient to significant weather events.
Affordability
The report says Boston's economic recovery and population growth have already resulted in pricier housing costs that are two-and-a-half times more expensive than the average U.S. home.
In addition to moving to increase the housing supply, Imagine Boston 2030 says the city will work to preserve existing affordable housing and pursue policies that encourage production of low- to middle-income housing.
Economy and Inequality
Officials expect Boston to be home to 900,000 jobs by 2050. To support growth, the city says it will look to build upon Boston's strongest sectors, like heath and education, while solidifying the city's industrial sector. That latter goal includes the possible creation of a light manufacturing incubator.
But the report also points out significant racial inequality gaps in the city, including disparities in education, income, health, and homeownership between white residents and people of color. Overall, 23 percent of Boston's population is living in poverty.
Technology
Lastly, the city wants to invest in "smart city" transportation infrastructure, "including flexible lanes that shift purpose by time of day, and sensors and intelligent traffic signals to improve safety and reduce congestion."
Officials also say they want to be able to collect more data to make "every resident's experience of the city personalized and intuitive" and to leverage the existing CityScore to responsively track the impact of policies.