Local
College art exhibit closed over Klan painting to reopen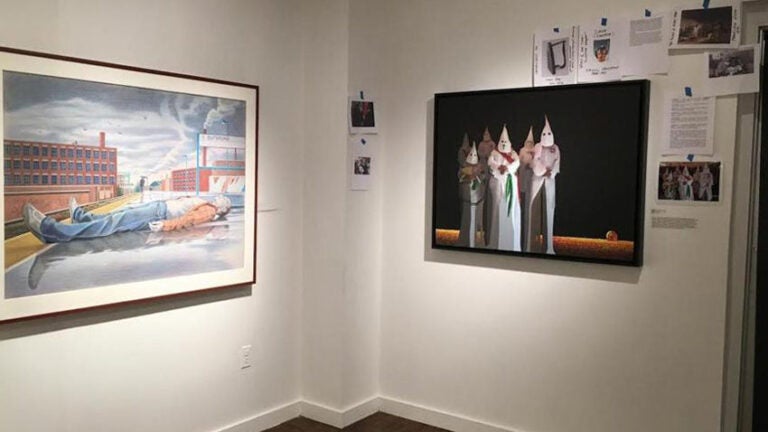 SALEM, Mass. (AP) — An art exhibit at a Massachusetts college that was closed last week when some students complained about a digital painting depicting Ku Klux Klan members is reopening with some changes.
The "State of the Union" exhibit at Salem State University was scheduled to reopen Wednesday.
The exhibit, in the school's Winfisky Gallery, first opened Nov. 9 with the focus on expressing through art the hopes, fears and concerns that played out during the presidential election. Garry Harley's KKK painting was particularly disturbing to some students.
School President Pat Meservey tells The Salem News students, art faculty and administrators reached a compromise Tuesday, agreeing that his piece will be draped off so that only people who want to see it will be able to.
The exhibit runs through Dec. 14.
___
Information from: The Salem (Mass.) News, http://www.salemnews.com