Local
City Hall Plaza's 'Boston Winter' set to open today after delay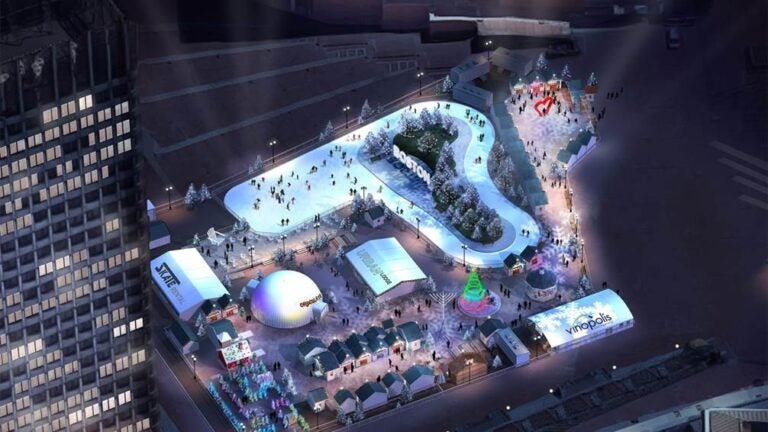 After being delayed Friday due to the warm weather, the new holiday-themed outdoor space at City Hall Plaza is set to open today at 1 p.m.
Boston Winter features a custom-designed outdoor skating path, a European-style holiday shopping market and 50 other festive activities.
Not everything is opening on Saturday, though. The skating path and "The Chocolate Story," an educational tour about the history of chocolate, won't open until Dec. 7. Attractions opening today include Santa's House, a wine exhibit and food and shopping booths.
Shopping chalets will close at 8 p.m. and the wine exhibit and Santa's House close at 9 p.m., while the entire festival closes at 10 p.m.
The grand opening ceremony will take place on Dec. 7 at 4:30 p.m. with an official ribbon cutting from Mayor Marty Walsh.