Local News
Vermont town in Budweiser Clydesdale ad fights to save its charm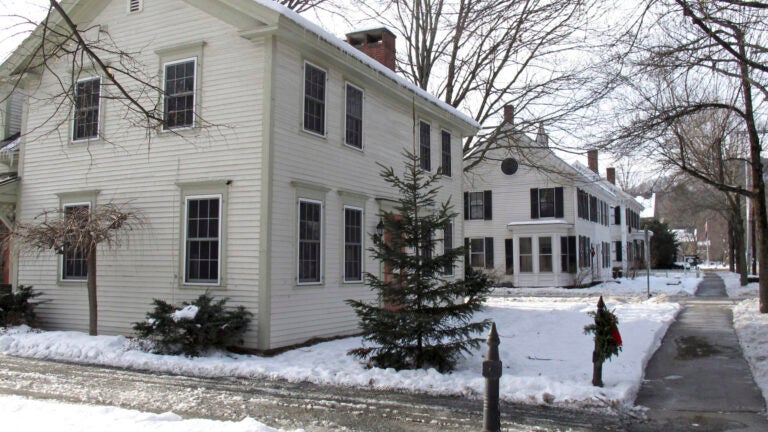 WOODSTOCK, Vt. (AP) — This picturesque town, which has provided a backdrop for early environmentalists, the Rockefellers and even the Budweiser Clydesdales, is fighting a battle over how to keep the charm that has become its trademark. At issue: window shutters.
Zoning regulations require that most buildings in the central district have shutters, relics that once helped protect buildings but have evolved into a symbol of the architectural beauty of rural New England.
"The Village of Woodstock has an international reputation as one of the finest examples of a traditional New England Village," say the village zoning regulations.
Many shutters adorning homes and buildings were installed decades ago, and they are deteriorating. Some property owners are questioning the community's requirement, arguing that the regulations are enforced irregularly, and that some buildings look better without shutters.
In 2014, the village lost a legal battle with someone who wanted to remove their shutters, so officials rewrote the rules. It won two more recent court cases supporting its shutter position.
One local property owner who lost a case, and is now being required to reinstall shutters on the building he owns at village's edge, said that many buildings don't have shutters and that he believes his looks better without them.
"We consider ourselves good citizens and want to comply with the regulations. Our view is there's an inconsistency of application," said William Bawden, of Washington, D.C., who since 1999 has owned an antique business with his wife in a separate building behind the structure that was the subject of his case.
The bigger issue is about more than just shutters, said Town Planner Michael Brands. It's about anything that changes the look of a house in Woodstock's design review district — including picket fences, window air conditioners, kitchen vents and, more recently heat pumps. New technology has to be made to blend in to the architecture, and all is subject to review, he said.
"As time goes on, more and more communities across the country are losing their historic-ness and the look they had," he said. "Once you allow two or three buildings to be removed and replaced with something god-awful from the '70s, the entire historic ambience is gone and unlikely to return."
The village of Woodstock, with a population of about 1,000, was home to early environmentalists George Perkins Marsh, the author of the 1864 book "Man and Nature," and Frederick Billings. In the 1930s, Laurance Rockefeller, an heir to the Rockefeller oil fortune, married Billings' granddaughter Mary French in Woodstock.
In 1992, the Rockefellers helped create the Marsh-Billings-Rockefeller National Historic Park not far away. Mansions of the rich and sometimes famous dot the hillsides outside the village.
Anheuser-Busch has used Woodstock and vicinity as a backdrop for its classic Christmastime commercials featuring draft horses pulling a wagon in the snow.
"It's the look of the community that's very important to us," Brands said.
Deteriorating shutters can cost $100 or more to replace, and it can be expensive even for some of Woodstock's well-to-do, Brands acknowledged.
"People are refusing to put them up now," he said.
Jennifer Henaghan, deputy research director at the Chicago-based American Planning Association, said such conflicts are common across the country.
"No one likes to be told what to do," she said. "It's up to the communities to ensure that their requirements are in line with what the community wants."