Local
Elizabeth Warren riles up crowd at Women's March in Boston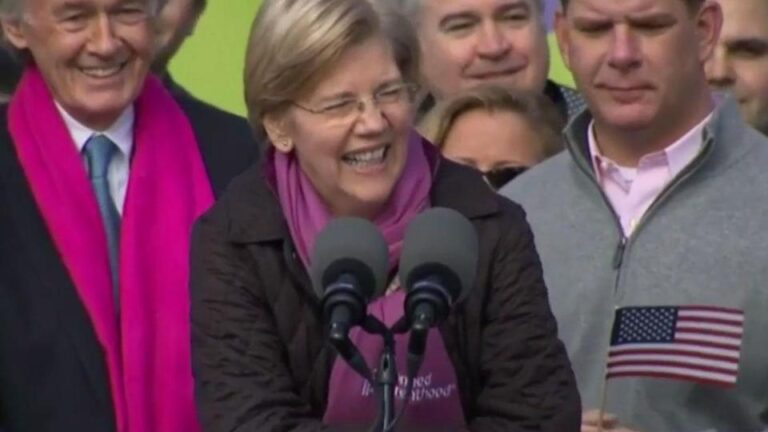 Senator Elizabeth Warren incited a crowd of tens of thousands who gathered on Boston Common Saturday afternoon for the Women's March.
"We can whimper. We can whine. Or we can fight back!" called Warren, as marchers clad in pink hats and waving protest signs screamed their agreement. "We come here to stand shoulder to shoulder to make clear: We are here! We will not be silent! We will not play dead! We will fight for what we believe in!"
Read the complete story at BostonGlobe.com.
Don't have a Globe subscription? Boston.com readers get a 2-week free trial.