Local News
Protesters ask: What would 'one day without immigrants' look like?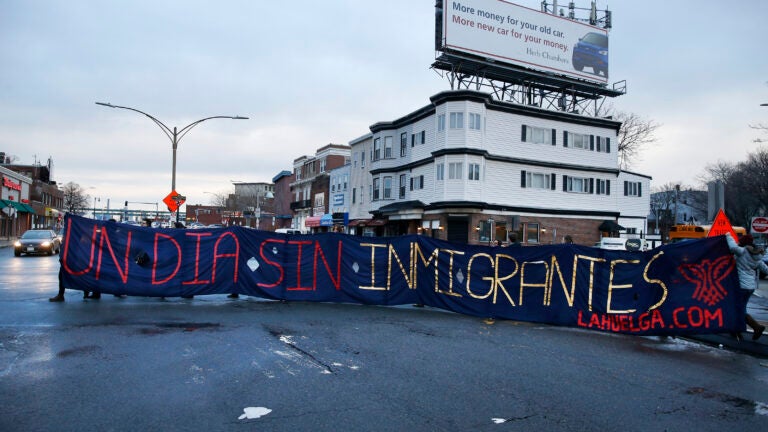 One day after President Trump launched a crackdown on undocumented immigrants, a group of protesters took to the streets of East Boston Thursday to show their support in the region, and to press for full legalization.
The protesters held up a black banner approximately 20 feet long while standing on the Porter Street overpass near the Sumner Tunnel entrance and then relocated to nearby Maverick Square where they positioned themselves outside the Blue Line station.
Read the complete story at BostonGlobe.com.
Don't have a Globe subscription? Boston.com readers get a 2-week free trial.