Local
Harvard president: Internationalism is 'a paramount source of our university's strength'
'The knowledge and ideas of people from nations around the globe is not just a vital interest of the university; it long has been, and it fully remains, a vital interest of our nation.'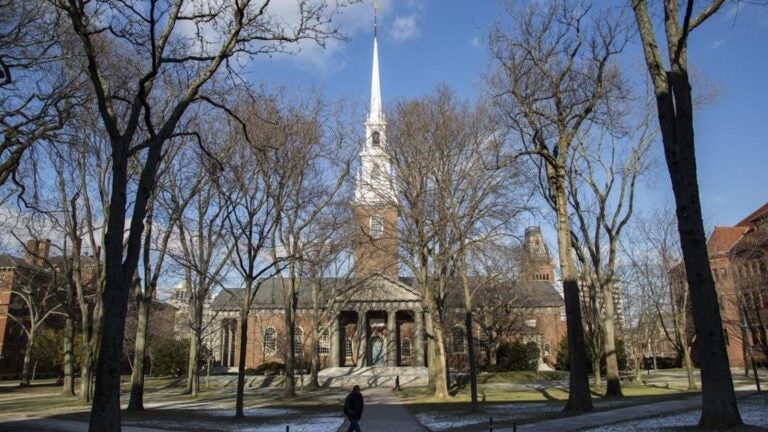 Harvard is one of the dozens of U.S. colleges opposing President Donald Trump's executive order on immigration and refugees, and the Ivy League school's president reaffirmed in an open letter the importance of international students and scholars to the school's "identity and excellence."
In the letter titled "We Are All Harvard," Harvard president Drew Faust pointed out that nearly half of Harvard's deans are immigrants, hailing counties including India, China, Iran, and Northern Ireland, and that thousands of students, scholars, and visitors flock to the Cambridge campus from around the world each year.
"In times of unsettling change, we look toward our deepest values and ideals," Faust wrote. "Among them is the recognition that drawing people together from across the nation and around the world is a paramount source of our university's strength."
Faust pointed out that Harvard is a member of the Association of American Universities, which represents 62 schools and issued a statement urging Trump to reverse his executive order, citing concern that the restrictions would steer academics to countries competing with the United States.
Faust also wrote that the university is searching for its first Muslim chaplain. "I believe we must pursue more tangible ways to support their distinctive needs," Faust wrote.
In her letter, Faust wrote:
Our robust commitment to internationalism is not an incidental or dispensable accessory. It is integral to all we do, in the laboratory, in the classroom, in the conference hall, in the world. It fuels the capacity of universities to spur innovation, to advance scholarship and scientific discovery, and to help address society's hardest challenges. It is a crucial ingredient in making American higher education a singular national asset, the destination of choice for countless scholars and students whose contributions serve our nation and our world.

Especially at a time of sharp divisions at home and abroad, we must do all we can to sustain the ability of U.S. universities to bring people from around the world to our campuses and to enable people from our campuses to engage the world. … The knowledge and ideas of people from nations around the globe is not just a vital interest of the University; it long has been, and it fully remains, a vital interest of our nation.
Trump's order, which temporarily suspends all immigration from Iran, Libya, Iraq, Somalia, Sudan, Syria and Yemen, was temporarily put on hold by federal judges in Massachusetts, New York, Virginia, and Washington.
But some students and scholars traveling abroad or visiting home remain stranded, caught in a legal limbo, according to the The Associated Press. The Boston Globe reports that several Boston-area students from countries included in Trump's ban were not allowed back into the United States when they tried to return Saturday.