Local
Who needs lectures? Vermont medical school chooses other ways to teach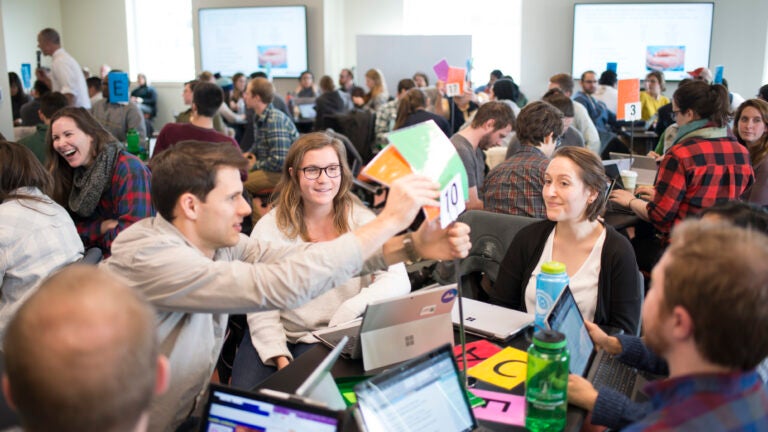 The doctors of tomorrow — eight of them — huddle at the conference table, puzzling over the case of a girl whose growth has mysteriously slowed. What could be wrong? A genetic syndrome? An enzyme insufficiency? A brain tumor?
The students have scrawled their hypotheses on adhesive paper stuck to the wall, with other lists of clinical data and, most important, the knowledge they must acquire.
To outsiders, medical school may conjure up images of a cavernous amphitheater with a white-coated, white-haired professor holding forth. But in a small classroom at the University of Vermont's medical school, the professor has little to say.
This classroom is a pioneer in a nationwide movement to ensure that medical education produces the kind of doctors today's patients need — physicians who are good at listening, fact-finding, critical thinking, and collaborating.
Read the complete story at BostonGlobe.com.
Don't have a Globe subscription? Boston.com readers get a 2-week free trial.