Local
Nor'easter shuts down schools, museums, shopping areas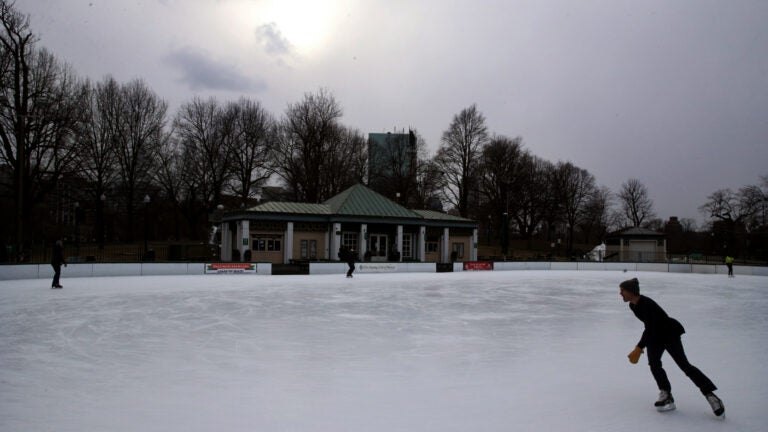 In case you haven't heard, a nor' easter is expected to dump about a foot of snow on the Boston area Thursday.
Boston area schools began announcing Wednesday night that classes were canceled on Thursday, and other local spots locked up, too.
Museums across the city, such as the Museum of Fine Arts, the Boston Children's Museum, and the Museum of Science, posted their closures on social media Wednesday and Thursday:
The Museum is closed today! Enjoy the snow ❄️❄️❄️ #MAsnow #BOSnow #Pissarro pic.twitter.com/7ysqPPRbQd

— Museum of Fine Arts (@mfaboston) February 9, 2017
Due to inclement weather the Museum will be closed all day Thursday, February 9th. Please check back for updates.

— BostonChildrenMuseum (@BosChildMuseum) February 9, 2017
Due to inclement weather, the Museum of Science will be closed for the day today, February 9. We apologize for any inconvenience.

— Museum of Science (@museumofscience) February 9, 2017
So did outlet shopping areas in Wrentham, Lee, Merrimack, New Hampshire, and Kittery, Maine. Emerald Square Mall in North Attleboro and The Shops at Chestnut Hill are closed as well.
Wrentham Village Premium Outlets will be closed today, February 9th due to inclement weather. pic.twitter.com/S3mCpx5yq9

— Wrentham Village PO (@wvpremoutlets) February 9, 2017
No luck if you were hoping to spend the day ice skating at the Frog Pond:
Notice! #FrogPond closed.
Nor'easter blows in
French Toast Alert Level HIGH
Don't forget the eggs#haiku @BostonParksDept @universalhub pic.twitter.com/sR58U6QjAm

— Boston Frog Pond (@FrogPondBoston) February 9, 2017
Restaurants, breweries, and movie theaters are posting closures to social media, so you will want to call ahead before you venture out for beer, food, or a flick.
Some businesses are closing down for only part of the day. For example, Row 34 has closed down for lunch only, and will open back up at 4 p.m. for the raw bar and 5 p.m. for dinner service. Coolidge Corner Theatre and Trillium Brewing are both closed until Friday.
Both breweries will be closed today for the ❄☃?⛄❄ storm. Everyone be safe and warm and enjoy the winter wonderland! See you tomorrow!

— Trillium Brewing (@trilliumbrewing) February 9, 2017
People who want to visit the penguins and sharks at the New England Aquarium will have to wait until Friday.
Due to inclement weather the Aquarium and IMAX theatre is closed today, Thursday, February 9. pic.twitter.com/pXfBNHNH6O

— New England Aquarium (@NEAQ) February 9, 2017
Libraries closed down, as well. The City of Cambridge libraries are closed for the day, and the Boston Public Library closed all locations at 1 p.m.
https://twitter.com/BPLBoston/status/829745655853809664