Local
Boston City Hall architect to be remembered in memorial service—at Boston City Hall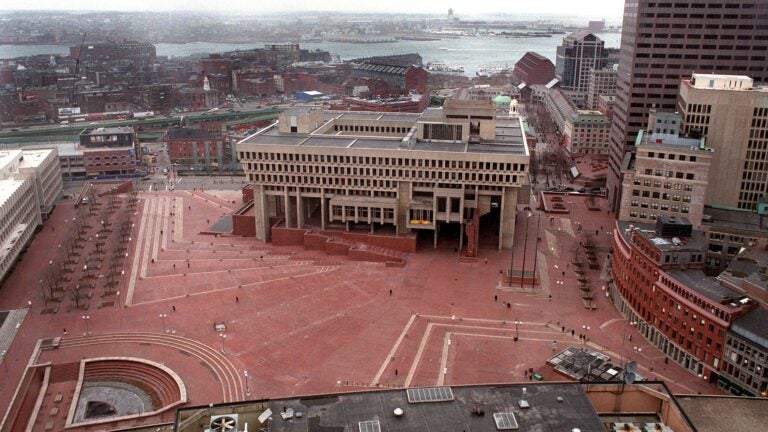 BOSTON (AP) — A New England architect who helped design a number of modern Boston's landmarks is being remembered at one of his creations — Boston City Hall.
A memorial service is slated for Saturday afternoon for Henry Austin Wood III, who died at his home in Boston Jan. 27, the Providence Journal reported earlier this month (http://bit.ly/2kSvtn9 ). He was 87.
Wood helped design City Hall, Back Bay Station, the Hynes Convention Center, among others as a partner with Kallmann, McKinnell & Wood Architects, the Journal reported.
He also restored the Clingstone mansion in Jamestown, Rhode Island.
The 23-room mansion was built by distant relatives on a rock in Narragansett Bay in 1905. It had been abandoned for more than 20 years and fallen into disrepair when Wood purchased it in 1960.