Local News
SS Stuyvesant, a casualty of the Blizzard of '78, leaves its watery grave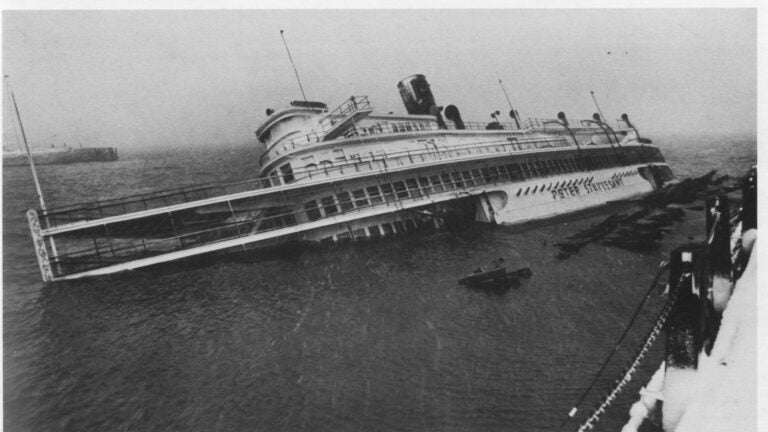 It's a piece of Boston history — a 269-foot-long piece — and for decades it has been rotting at the bottom of Boston Harbor, a victim of the Blizzard of '78.
Now the remains of the SS Peter Stuyvesant, a Hudson River cruise ship that found a second life as a glamorous bar and dining room attached to the former Anthony's Pier 4 restaurant, are finally being removed from the harbor floor, part of an elaborate redevelopment of the site that will include offices, condominiums, and a park.
Read the complete story at BostonGlobe.com.
Don't have a Globe subscription? Boston.com readers get a 2-week free trial.