Local
Mayor Marty Walsh weighs in on debate over Citgo sign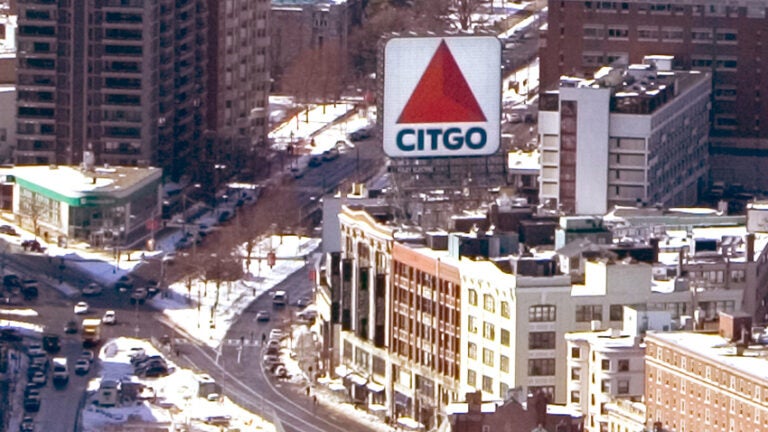 Mayor Marty Walsh has weighed in on the debate surrounding Boston's iconic Citgo sign.
In an interview with Boston Public Radio on Friday, Walsh reiterated that he would support landmark status for the Citgo sign if the two corporations involved — Citgo Petroleum Corp. and Related Beal — cannot reach an agreement. Related is the New York Developer that owns 660 Beacon St., home to the rooftop that houses the neon sign. Citgo's lease with the company is set to expire in a few weeks.
"Hopefully what happens here is Citgo and [Related Beal] come up with an agreement," he said.
The rent dispute means the sign could go dark just days before the Red Sox home opener on April 3.
Citgo Petroleum Corp. and Related Beal did not respond to requests for comment on Walsh's remarks.
Many Boston residents regard the sign, which illuminates Kenmore Square and is visible from Fenway Park, as more than just an advertisement for the Venezuelan-owned oil company, Walsh noted.
"Most Bostonians don't view the Citgo sign as a gas company. Most people view the Citgo sign as a landmark in the community," he said.
According to The Boston Globe, Citgo was paying $250,000 to Boston University for the lease before the university sold the property to Related in October. Now, Related is trying to hike up the rent: The real estate company proposed a new figure nearly 10 times the original price. Walsh agreed with Related that the $250,000 rate is well under market value for the sign's location.
The lease was originally set to expire March 1, but Related agreed to extend it for another month. The company also signaled that it is willing to compromise with Citgo on a lower price than Related originally proposed.
Eight months ago, the Boston Preservation Alliance launched a Change.org petition for the city to grant landmark status for the Citgo sign. As of Friday afternoon, the petition had more than 8,000 signatures. In July, the Boston Landmarks Commission accepted the petition for further study of the Citgo sign.
Walsh would have to approve a formal landmarking of the sign. He told Boston Public Radio that he would do so if Citgo and Related could not reach an agreement and the Landmark Commission were to recommend giving the sign landmark status.
If no deal is reached and the sign doesn't get landmark status, Walsh thinks another advertiser could take its place towering above Beacon Street.
"Let's hypothetically say they can't work an agreement out and it doesn't get landmarked — I think there'll be a sign there," Walsh said. "But … this fight is taking interesting turns."