Local News
Here are 5 maps forecasting how much snow Boston and New England will get Tuesday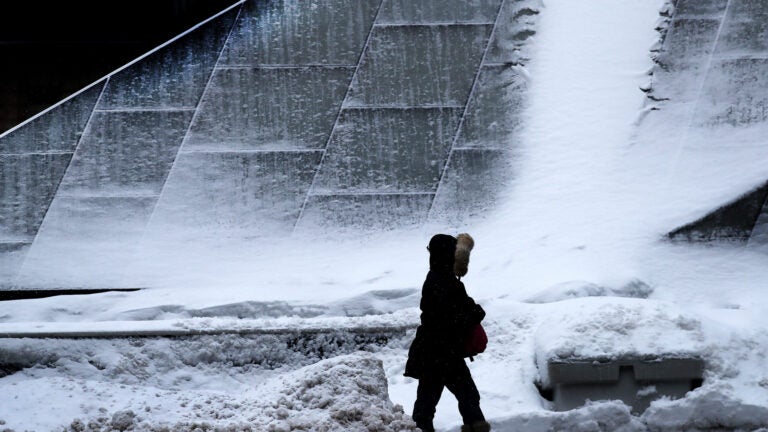 Winter isn't over yet.
That's good news for those looking to get in one last ski day before spring, bad news for anymore facing a commute to work this week. With heavy snow and high winds expected Tuesday, the National Weather Service has already issued early blizzard and winter storm watches across New England.
Here are a number of predictions for how much accumulation the region might get — because more information is better than less.
Snow map… plan about 12″ in Boston before mix, 16-20″, all snow Worcester. Less SE Mass with more mix/rain. #7news pic.twitter.com/pTLUNUeZ9c

— Chris Lambert (@clamberton7) March 13, 2017
And here's the latest #WBZ snow map for the storm. More mixing SE. 2-4″ per hr snowfall rates Tue afternoon. pic.twitter.com/jR7tNaAXHI

— Pamela Gardner (@PamelaWBZ4) March 13, 2017
UPADATED snowfall forecast for today… snow will change to rain this aftn Boston south. WATCH #wcvb for details! pic.twitter.com/fOHrJBf9UL

— Cindy Fitzgibbon (@Met_CindyFitz) March 14, 2017
https://twitter.com/FOX25Shiri/status/841623139264188422