Local
'Come and get me,' Somerville mayor says to sheriff calling for arrest of sanctuary city leaders
"By all means expose yourself as the sort of jack-booted thug who wants to jail your political opponents for made-up offenses."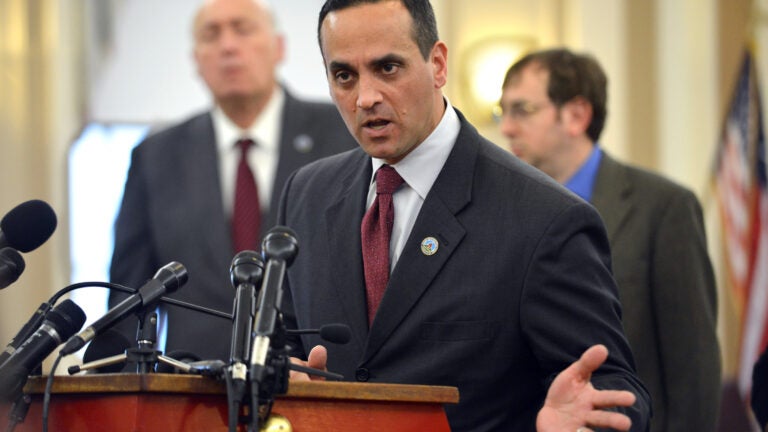 Somerville Mayor Joseph Curtatone responded a Massachusetts sheriff who is calling for the arrest of leaders of so-called sanctuary cities with a dare: "Come and get me."
Curtatone posted the sharp response on Facebook after Bristol County Sheriff Thomas Hodgson said in a prepared statement before the U.S. House Judiciary Committee that federal authorities should "charge these officials who pledge to violate federal law by harboring and concealing illegals."
There is no set definition for what constitutes a "sanctuary city," but the term generally refers to municipalities that refuse to cooperate with federal immigration enforcement. Earlier this week, Attorney General Jeff Sessions threatened to pull federal funding from cities that do not cooperate with immigration authorities.
Curtatone said cities identifying with a sanctuary status such as Somerville "aren't hiding."
"We know the law," he said. "More importantly, we know we're not violating the law. So officials like Hodgson should feel free to keep blowing hot air. By all means expose yourself as the sort of jack-booted thug who wants to jail your political opponents for made-up offenses."
Curtatone accompanied his post with a still from The Simpsons: Grandpa Simpson yelling at a cloud.
Read his full response below:
https://www.facebook.com/jcurtatone/photos/a.130464437079800.22179.129500430509534/1177495069043393/?type=3&theater