Local
Convenience store magnate, governor candidate Christy Mihos dies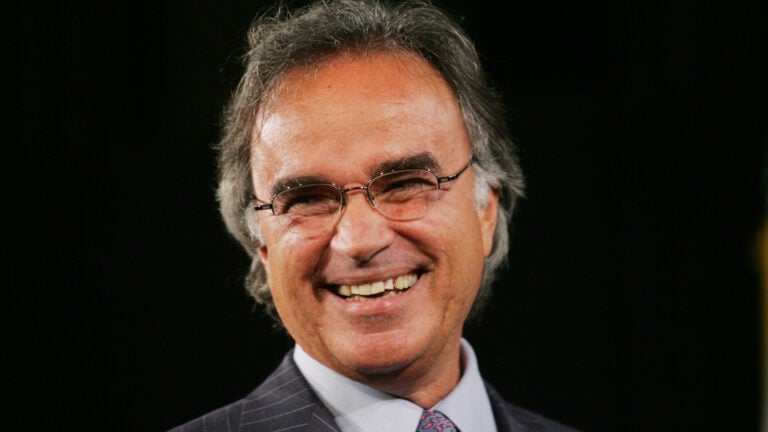 BOSTON (AP) — Convenience store magnate Christy Mihos, who built and sold a chain of markets bearing his name, twice ran unsuccessfully for governor and endured a nasty divorce and bankruptcy, has died at age 67.
He died Saturday in hospice care in Stuart, Florida, after a battle with cancer, his sister, Marlene Bucuvalas, told the Cape Cod Times. His death was confirmed Tuesday by the Haisley Funeral Home in Fort Pierce, Florida, which is handling arrangements.
Mihos, who was born in Brockton, turned his father's grocery store into a chain of nearly 150 stores across New England called Christy's Markets. He and his brother eventually sold the chain for millions of dollars.
He was appointed to the Massachusetts Turnpike Authority board in 1999 and crusaded against mismanagement and cost overruns in the multibillion-dollar Big Dig highway project.
He and another board member, Jordan Levy, were fired by acting Republican Gov. Jane Swift but took their case all the way to the state's highest court and were reinstated.
Mihos, who lived in a waterfront home in Yarmouth, later wrote a book about the Big Dig.
He mounted failed runs for governor as an independent in 2006 and as a Republican in 2010.
His later life was marred by a sordid divorce and bankruptcy. His wife, Andrea Mihos, accused him of assaulting her and squandering millions of dollars on his political ambitions and on prostitutes. He even spent a week in jail for failing to pay her nearly $80,000.
He is survived by two children, his sister and a brother.
A funeral is scheduled at St. Nicholas Greek Orthodox church in Fort Pierce, Florida, on Thursday, followed by burial.