Local
FBI releases 2011 report of interview with Tamerlan Tsarnaev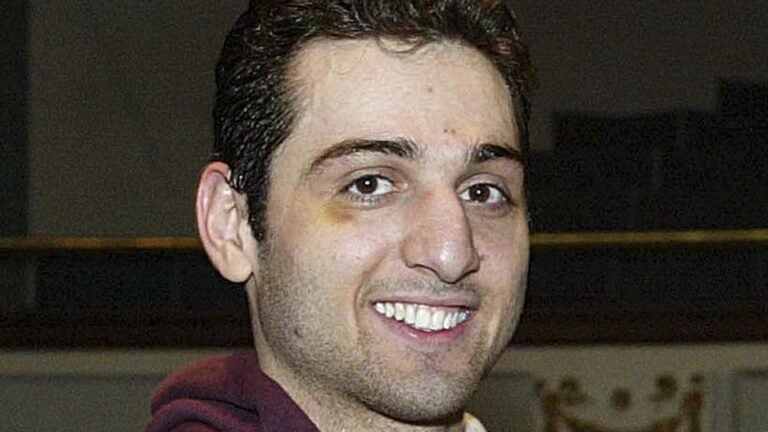 Boston Marathon bomber Tamerlan Tsarnaev told FBI agents in 2011 that four mysterious men – young, and wearing suits – had come looking for him but never returned and he never knew why, according to an FBI interview report that was made public Monday.
The FBI has previously acknowledged that it interviewed Tsarnaev in early 2011 at the request of a foreign government, later confirmed to be Russia, "based on information that he was a follower of radical Islam."
The account of the April 22, 2011 interview describes Tsarnaev's account of the mysterious visit from the four unidentified men, his views on the conflict between Russia and Chechnya, and his life in America.
Read the complete story at BostonGlobe.com.
Don't have a Globe subscription? Boston.com readers get a 2-week free trial.