Local
Hernandez lawyer objects to judge's pick of white forewoman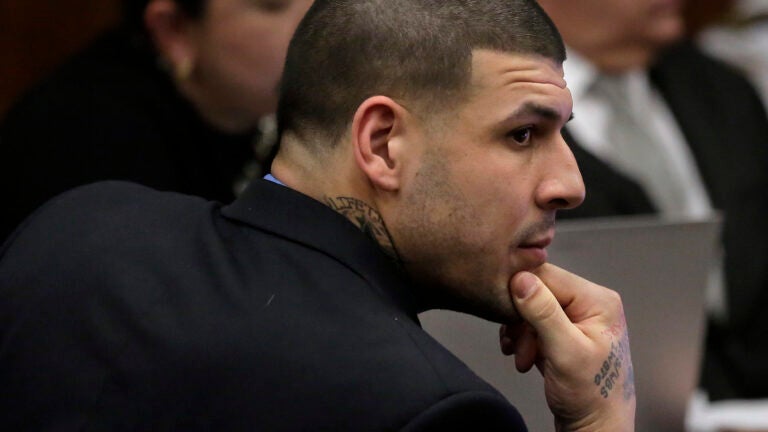 BOSTON (AP) — A lawyer for former New England Patriots star Aaron Hernandez has objected to the judge's selection of a white woman as the jury forewoman in his double-murder trial.
Attorney Ronald Sullivan Jr. made his argument Monday as jurors started their second day of deliberations.
Sullivan said the choice of a white woman on the mostly minority jury ''has very troubling racial overtones.'' He said choosing her as forewoman ensured she would remain on the jury instead of being dismissed as an alternate.
Judge Jeffrey Locke said he found it ''astounding'' that Sullivan would make that claim.
Hernandez is charged in the 2012 shootings of two men in a drive-by shooting in Boston. His lawyers say Hernandez's former friend was the triggerman.
The victims were Cape Verdean. Hernandez's father is Hispanic, and his mother is Italian.