Local
$150 million settlement announced in Vermont ski resort fraud case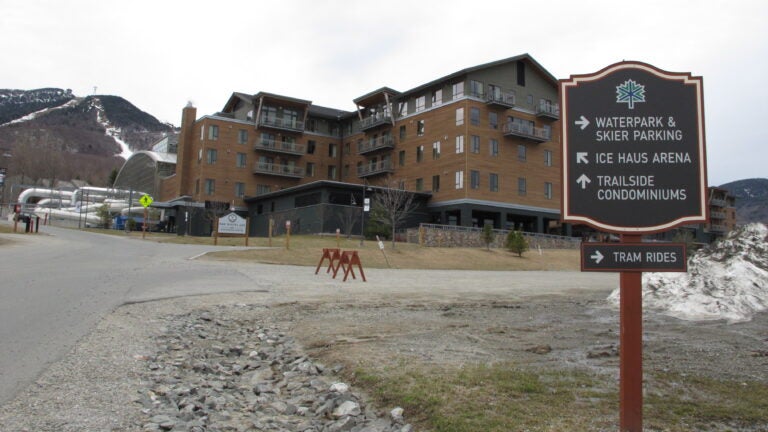 MONTPELIER, Vt. (AP) — A year after the owner and president of a Vermont ski resort were accused by the state and the U.S. Securities and Exchange Commission of massive fraud, a $150 million settlement has been reached with a financial institution, Republican Gov. Phil Scott announced Thursday.
The federal receiver overseeing Jay Peak ski resort said he signed a settlement agreement with Raymond James Financial Inc. that will be filed in court next week. A federal judge still must approve the settlement.
''While this does not wipe the slate clean for the individuals, businesses and communities harmed by this alleged fraud, it's very, very encouraging news,'' Scott said.
The money will be used to pay all 42 contractors, 513 trade creditors — which are the other unpaid businesses, nonprofits and municipalities — and 169 investors, he said.
The resort's owner, Ariel Quiros, of Miami, and former president Bill Stenger were accused of misusing $200 million raised from foreign investors through the federal EB-5 visa program, which allows permanent U.S. residency for those who finance projects that create a certain amount of jobs. Stenger has settled civil charges with the U.S. Securities and Exchange Commission. Quiros' lawyers have said he will be cleared of any wrongdoing.
The allegations against Raymond James included that an employee, at the direction of Quiros, inappropriately transferred investment funds to buy Jay Peak, failed to adequately supervise its employees and did not follow its own supervisory procedures, Scott said.
The settlement includes a $4.5 million settlement Vermont reached with Raymond James in June.
Federal receiver Michael Goldberg, of Miami, detailed how the settlement would be divided, such as:
— $67 million will go to investors in the biomedical research facility that was never built. They were ''really probably the biggest victims of the fraud from the investor standpoint. They did not get their green card, and they didn't get their money, it was stolen,'' he said.
— $19.7 million will go to additional construction at the Stateside Hotel. The hotel and cottages will be finished, a recreation center built and soccer and lacrosse fields added to help fill rooms in the summer, Goldberg said.
— $5.1 million will go to trade vendors.
Raymond James did not admit wrongdoing.
''We believe this resolution is fair and representative of our commitment to redressing the victims' losses in this case,'' said executive vice president and general counsel Jonathan Santelli.
Goldberg praised the company.
''They stepped up to the plate, they faced their responsibility and they basically set an example of how firms caught in this situation should react and that can't go unnoticed,'' Goldberg said.
____
This story has been corrected to show the financial organization's name is U.S. Securities and Exchange Commission.