Local
Invasive gypsy moths have begun to hatch in Massachusetts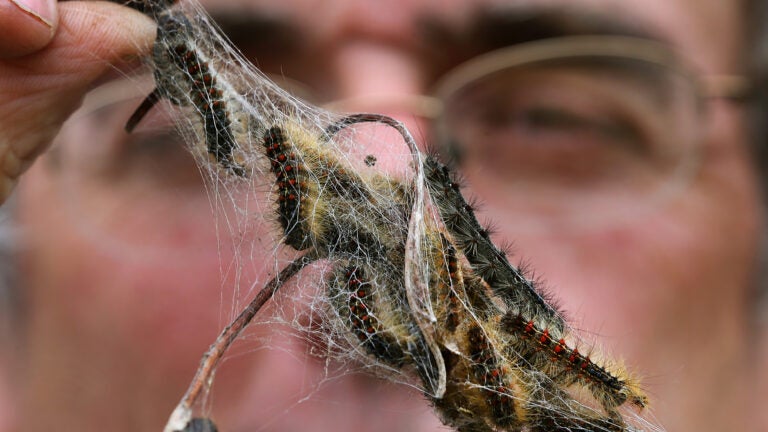 AMHERST, Mass. (AP) — Scientists warn that the season's first gypsy moths have begun to hatch and could soon be damaging trees across the state.
The leaf-eating moths swarmed the state last year and stripped leaves from more than 350,000 acres of trees. Gypsy moths are an invasive species and aren't native to North America.
Entomologists at the University of Massachusetts Amherst say egg masses were seen hatching April 26 in Belchertown.
Until last year, a fungus that kills the caterpillars kept their numbers low in Massachusetts. But dry conditions in 2015 and 2016 impaired the fungus and allowed the moths to thrive.
Experts say the problem could worsen if 2017 is as dry as the past two years.
The UMass researchers say natural insecticides can be purchased to combat the moths as caterpillars.