Local
JFK's only grandson, Jack, will attend Harvard Law next year
Schlossberg bears a striking resemblance to his late uncle, John F. Kennedy, Jr.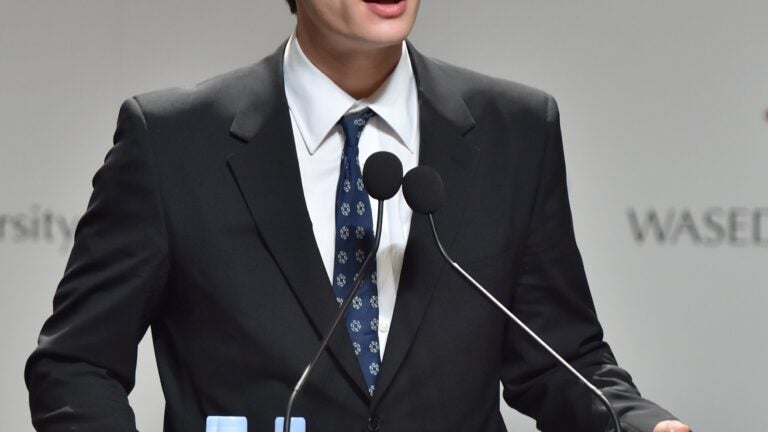 Jack Schlossberg, John F. Kennedy's only grandson, has spent a lot of time studying his grandfather's legacy.
And he might be the person to carry on that legacy–starting by enrolling in law school at Harvard, where Kennedy completed his undergraduate degree more than 75 years ago.
Schlossberg joined his mother, Caroline Kennedy, for an interview on The Today Show Friday morning, where the two discussed the John F. Kennedy Profile in Courage award, their appearance at the Met Gala, and their futures in public service. Viewers may have done a double take: Schlossberg bears a striking resemblance to his late uncle, John F. Kennedy, Jr., who died in a plane crash in 1999.
The 24-year-old Yale graduate confirmed to Today Show host Matt Lauer that he will attend Harvard Law School next year. Schlossberg, who serves on the Profile in Courage award committee, also discussed this year's recipient: former President Barack Obama.
"In 2008, I was inspired by President Obama's vision for America and all the promises that he laid out for our country," Schlossberg said. "This award really recognizes that he made tough choices over the last eight years to execute on that vision, to give people healthcare, to get serious about climate change, and to reach out to international partners and improve America's standing in the world. And that takes political courage."
The award was created in 1989 to celebrate those who exemplify the acts of political courage that former President Kennedy admired.
Schlossberg said his favorite of his grandfather's many famous speeches is one he gave at Rice University, in which he encouraged Americans to go to the moon. That speech, Schlossberg said, is still relevant in today's political climate.
"In that speech, [Kennedy] said that, 'Great challenges are actually great opportunities.' And so I think that's a really important thing to remember today for my generation," Schlossberg said. "When it seems like things couldn't be any worse -we're going to inherit a world that has a lot of unsolved problems – I think it's important to remember that those are opportunities and that we can rise to the occasion when we choose good leadership."
When asked about his own political future, Schlossberg was coy.
"I'm inspired by my family's legacy in public service," Schlossberg said. "It's something that I'm very proud of, but I'm still trying to make my own way, figure things out. So stay tuned – I don't know what I'm going to do."
Host Savannah Guthrie also brought up the duo's Met Gala appearance, where Caroline Kennedy chose to honor the event's avant-garde theme with a floral Comme des Garçons gown. Guthrie noted that Schlossberg's Met Gala look was much more conventional.
"Now Jack, your outfit wasn't that courageous," Guthrie joked, "but you still looked very good."