Local News
From a Maine tribe, a message for the Cleveland Indians: Enough is enough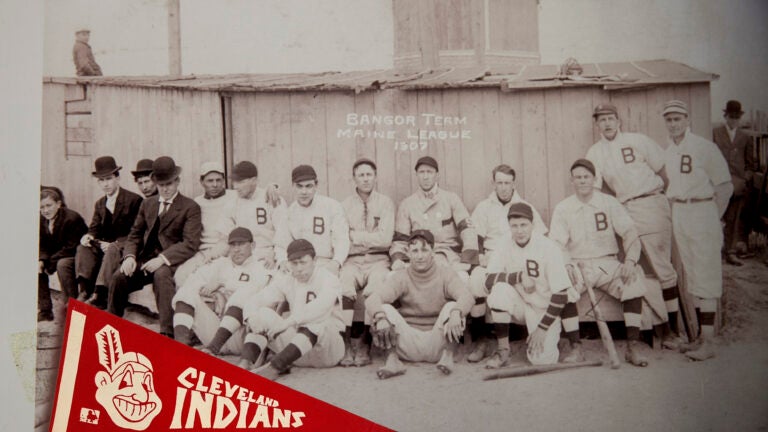 INDIAN ISLAND, Maine — Nearly everyone on this small reservation bordered by the fast-moving Penobscot River knows the story of Louis Sockalexis, the son of a tribal chief whose extraordinary skill on the baseball diamond made him a national sensation more than a century ago.
But mixed with that pride is lingering resentment over the Cleveland Indians logo of Chief Wahoo, a toothy, grinning caricature. Sockalexis, a member of the Penobscot tribe, is believed to have inspired the team's nickname and logo.
Now, Major League Baseball officials are pressing Cleveland to move away from the logo, and the Penobscots are rooting them on.
"I think it's demeaning," said Chris Sockalexis, who is related to the former star outfielder and is the tribe's historic preservation officer. "It'd be nice to have that all go away."
Perhaps it will, particularly at a time when racial slurs at Fenway Park prompted a chorus of condemnation.
Read the complete story at BostonGlobe.com.
Don't have a Globe subscription? Boston.com readers get a 2-week free trial.