Local
Dunkin' Donuts sends cease-and-desist to local coffee shop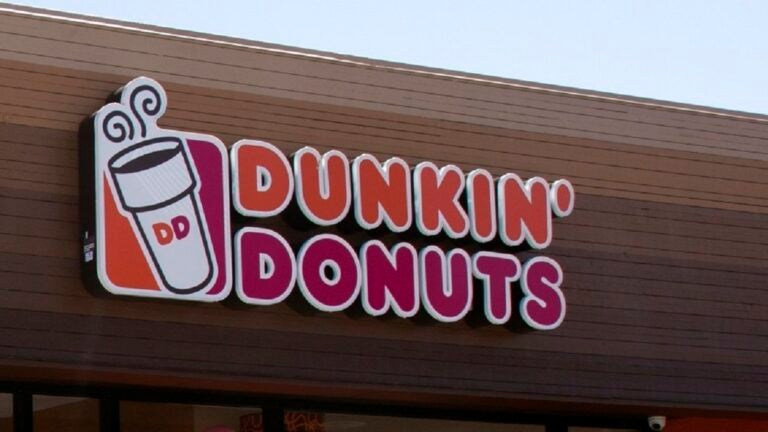 NORTH ATTLEBOROUGH, Mass. (AP) — A Massachusetts coffee shop owner says he received a cease-and-desist letter from Dunkin' Donuts claiming trademark infringement for riffing on the chain's catchphrase.
Steve Copoulos tells the Sun Chronicle he added window art reading "North now runs on Mike's" on his new coffee shop in North Attleborough.
While he expected a few laughs from customers, Copoulos says he was surprised to find the letter from the Quincy-based coffee chain dated May 19 claiming he was infringing on their trademark "America runs on Dunkin'" slogan.
Copoulos says he wants to be the "exact opposite" of a corporate coffee chain by reopening his father's shop. He has since washed off the sign.
Dunkin' Donuts did not respond to requests for comment.
___
Information from: The (Attleboro, Mass.) Sun Chronicle, http://www.thesunchronicle.com