Local
Scott Brown confirmed for US ambassador, thanks to Elizabeth Warren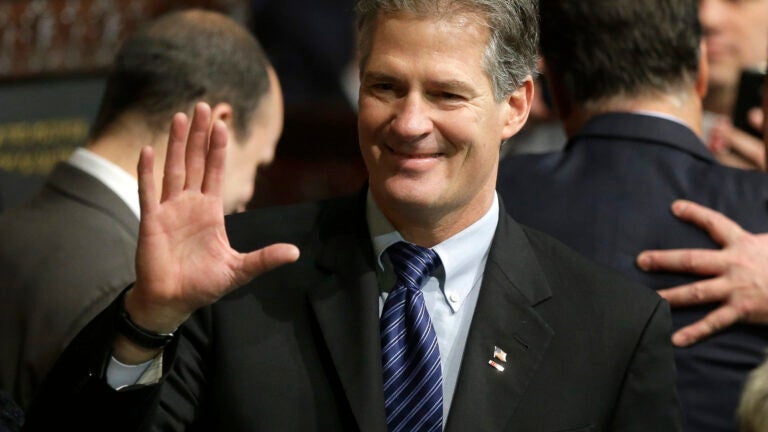 The US Senate confirmed former US senator Scott Brown to serve as ambassador to New Zealand and Samoa by a wide margin on Thursday, prompting Brown to reach out to a former rival in gratitude.
In a statement to the Globe, Brown said that, had it not been for US Senator Elizabeth Warren, who beat him in his 2012 re-election bid, President Trump's choice to represent the country in the Pacific would still be languishing in the committee process.
"I would like to thank President Trump for appointing me to this important position and also Leader McConnell and Sen. Thune as well as the New England Senate delegation for their help,'' Brown said. "I would especially like to thank Sen. Warren. There is no doubt in my mind that had she not taken such a consistent personal interest in my nomination, it would still be waiting for a Committee hearing.''
"It goes to show what can happen when the two sides join forces and work together. My wife Gail and I are eager to begin our service,'' he said.
The Senate confirmed Brown on a 94-4 vote.
Warren and Brown had a sometimes acrimonious 2012 campaign. But Warren came out strongly in favor of Brown winning the nod for Wellington.
Warren had also spoken in favor of Brown serving as Trump's veterans affairs secretary, a post that Brown desired and for which Trump, then the president-elect, considered him.
Brown endorsed Trump shortly before the New Hampshire primary, which Trump won. He hosted him in Boston for a June fundraiser last year.