Local
Police catch man on I-93 using mannequin as passenger in the HOV lane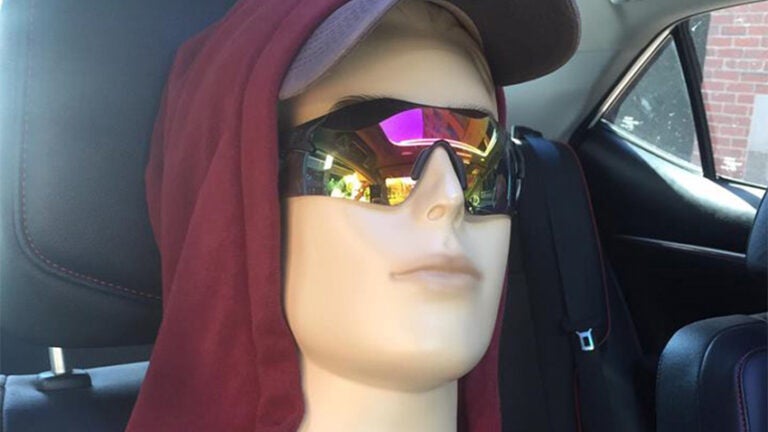 It happened again.
In an effort to evade the merciless morning traffic, someone took the HOV lane on I-93 south with a mannequin propped up in their passenger seat. And while the sunglasses were a nice touch, Massachusetts State Police were not fooled.
"This morning, while monitoring traffic at the I-93 HOV lane in Charlestown, Trooper Todd Glidden noticed a 'passenger' in a vehicle who just didn't seem right," state police wrote in post Thursday.
After he and another officer (unsuccessfully) motioned for the driver to pull over, Glidden tracked down and stopped the car a short distance away. The 44-year-old Reading man was cited for the HOV violation and failure to stop for a police officer, police said.
"Please remember, the HOV (High Occupancy Vehicle) lane is for two or more (actual) human beings," they wrote.
Police most recently caught a driver for deploying the familiar scheme on the northbound side of I-93 in Quincy. As The Boston Globe reported at the time, there have been several recorded instances dating back to 1995, when the HOV lane was opened to encourage carpooling.
On Nov. 17, 1995, two imposters were caught on the same day. One dummy was crafted from a mannequin head, initially used as a prop for Halloween, with red hair, a black eye, and grisly scars, similar to the character from "Child's Play." The head was taped to the top of a stepladder wrapped in a sweatshirt. The figure's Frankenstein appearance in the back seat was a dead giveaway, State Police told the Globe at the time.

The trooper confiscated the dummy head as evidence, and it still resides at the HOV headquarters in Quincy.

The other dummy that day was less convincing, improvised by two Brockton brothers trying to hustle to work and exasperated with traffic.

They used a football, plunked atop an upturned 5-gallon bucket, and slapped on an Elmer Fudd-style winter hat with ear flaps.
It's not just a case of Massachusetts ingenuity either. The internet is scattered with reports across the country of drivers attempting to use the HOV lane with blow-up dolls as faux-passengers. And the New York Daily News even has a photo gallery devoted to HOV-lane dummies, with varying degrees of detail.