Local
New Hampshire police stop driver with car strapped-high with belongings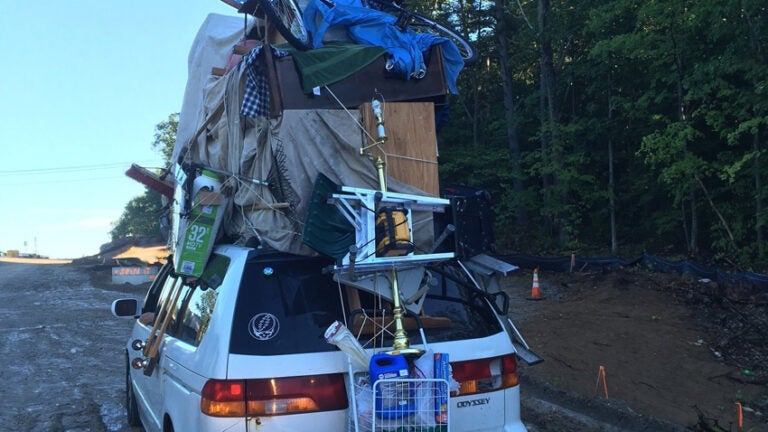 New Hampshire State Police are warning against over-packing after stopping a driver Wednesday whose car was stacked-high with belongings strapped on by rope.
Police said on Facebook the trooper responsible for the stop prevented a "potential accident." Photos posted by the law enforcement agency show the car with items attached to the roof, including a bicycle, lamps, and furniture.
"Driving with items attached/strapped to your vehicle can be extremely dangerous for you and those driving nearby," police wrote. "These objects can obstruct your view or even worse become unsecure and cause an accident."
Additional information about the stop was not immediately available.
Update: The driver, a 57-year-old man, was stopped on Interstate 93 North in Londonderry, according to police. He was summonsed for negligent driving and driving an uninspected vehicle, police said. His vehicle was towed from the scene.
https://www.facebook.com/NHStatePolice/photos/a.1631038030482084.1073741828.1630995483819672/1882650051987546/?type=3