Local
United apologizes for latest incident on flight into Boston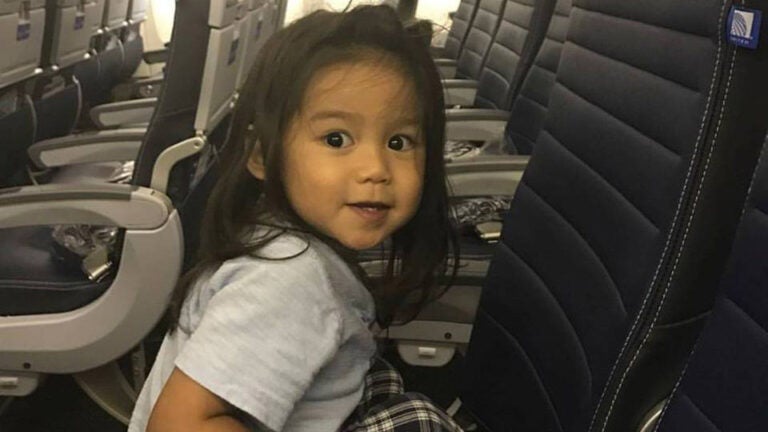 A Boston-bound flight is now the latest in a string of troubled airline stories. A woman travelling on United Airlines from Hawaii was forced to sit with her 25-pound son on her lap for a three and a half hour flight from Houston to Boston, Hawaii News Now reported.
The incident comes about two months after a family from California was kicked off a Delta Air Lines flight. The parents said they were told they could be put in jail after refusing to put their toddler on their lap to make way for a standby passenger. A video of a United passenger who was dragged off a plane in Chicago went viral in April. And in March, United faced public outrage for barring two girls from boarding a plane in leggings.
On June 29, Shirely Yamauchi, a Hawaii middle school teacher and a director of the state's teacher association , says she was made to sit with her two-year-old son Taizo on her lap despite having paid almost $1,000 for his own ticket. She told the station she was headed to Boston for a teacher's conference. She said that a man had told her he'd gotten the seat her son was sitting in on standby, and when she appealed to a flight attendent, the employee shrugged and walked away. She sat through the flight losing feeling in her legs and one arm, afraid of complaining further due to stories she'd heard about the airline.
"I started remembering all those incidents with United on the news. The violence. Teeth getting knocked out. I'm Asian. I'm scared and I felt uncomfortable. I didn't want those things to happen to me,'' she told Hawaii News Now. She also worried about her son's safety, CBS News reported.
"I had to attempt to put his seatbelt over him for the two of us, and it was very difficult,'' she said. Taizo's father, Brad Cailing, posted on Facebook images of his son sitting on Yamauchi's lap with a seatbelt over both of them and the meal tray resting on his stomach.
"Hi everyone. PLEASE SHARE!'' Cailing wrote. "My son flew to Boston with his mom on United Airlines yesterday, stop over in Houston, upon boarding for 2nd wing of flight, they sold his seat to a standby person. My son's seat was paid for in March. I am so pissed, I thought they stopped doing this [expletive deleted]. The first picture is when he first boarded, and had his own seat. #unitedsucks''
He also shared a post from Yamauchi claiming the standby passenger told her he paid $75 for the ticket.
A United spokesperson told Hawaii News Now that it inaccurately scanned Yamauchi's son's boarding pass, making it appear like he had not checked in and that the seat was available for a standby passenger. United's website says that only passengers under two-years-old may sit on their parents' laps with no ticket. Yamauchi said her son is 27-months-old.
In a statement obtained by the Globe, United wrote, "We deeply apologize to Ms. Yamauchi and her son for this experience. We are refunding their tickets and providing compensation as a goodwill gesture. We are also working with our employees to prevent this from happening again.''