Local
Newton mayor Setti Warren suffers minor injuries in bike crash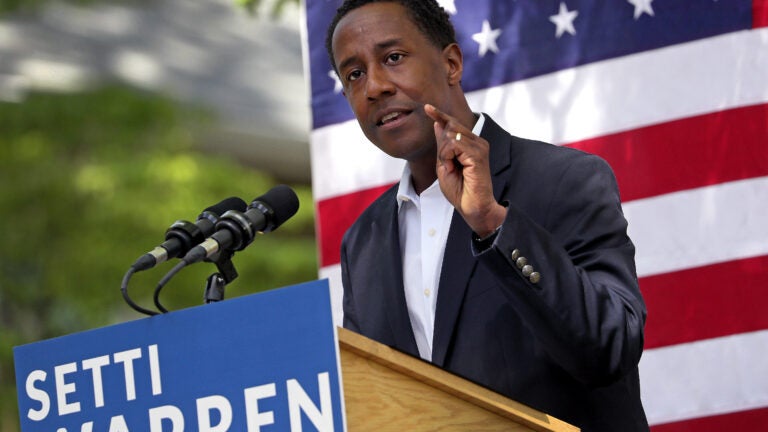 Newton Mayor Setti Warren suffered minor injuries in Stow on Sunday when he was thrown from his bicycle after it hit a pothole, according to a statement from his gubernatorial campaign.
The Democratic candidate was on a 60-mile training ride for next month's Pan-Mass Challenge when the accident occurred, his spokesman, Kevin Franck, said in the statement.
As a precaution, emergency medical technicians took Warren to Emerson Hospital, where he was released a few hours later, with orders to rest, Franck said.
"Mayor Warren looks forward to resuming his training for the Pan-Mass Challenge as soon as he is able,'' Franck added.