Local News
New Hampshire researchers are looking to develop a longer strawberry season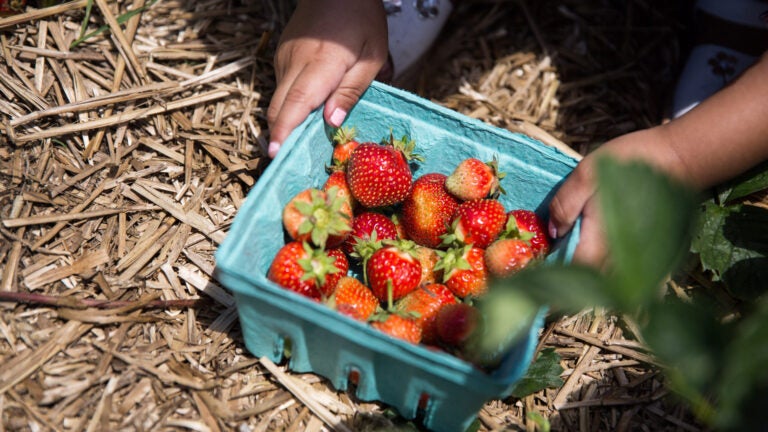 DURHAM, N.H. (AP) — Strawberry season in the Northeast usually lasts only four to six weeks, but New Hampshire researchers have figured out how to stretch the harvest from July to Thanksgiving.
Researchers with the University of New Hampshire harvested strawberries grown in low tunnels for 19 consecutive weeks. They also found that the 3-foot (0.91-meter) tall tunnels significantly increased the percentage of marketable fruit, from an average of about 70 percent to 83 percent.
Now in its second year, the research project by the New Hampshire Agricultural Experiment Station is part of a larger, multi-state effort to optimize protected growing environments for berry crops in Northeastern states and the upper Midwest.
The project is funded by the United States Department of Agriculture.
The university's part is focused on improving berry quality and the role ever-bearing, or day-neutral, varieties may play in extending the length of strawberry season in the Northeast.
Graduate student Kaitlyn Orde said the university is growing one of these varieties on three different mulches, "to determine if there are any differences in total production, production patterns, runner production, and fruit characteristics."
She said they also are investigating the role the plastic covered low tunnels play in improving berry quality. They are evaluating five different plastics for the tunnels.
The strawberry crop is important to New Hampshire farmers. Agricultural researcher Becky Sideman estimates the retail value of the crop is about $1.85 million.
Researchers in Maryland, Minnesota, North Carolina, and New York have conducted preliminary research on similar systems.