Local
What Bostonians need to know this week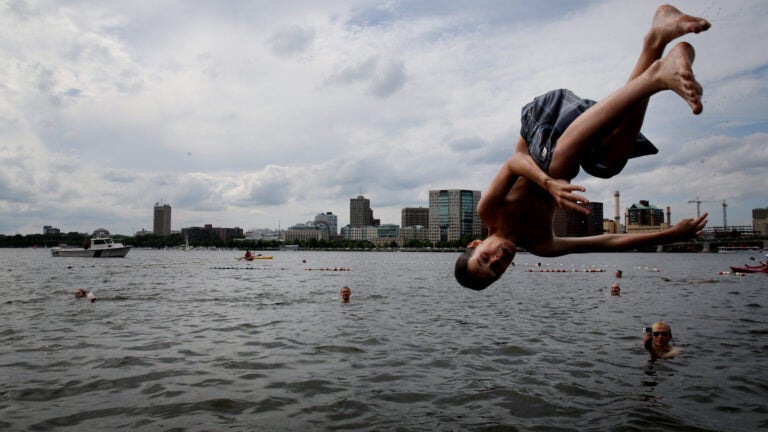 Red Sox-Yankees, the return of Game of Thrones, and Northern Light-watching combined for an eventful Sunday night for some New Englanders. Here's what you need to know about that, as well as what to expect from the week ahead.
What happened over the weekend
Tufts strike heating up: As nurses at Tufts Medical Center entered the fifth day of their strike, hospital officials said Sunday that picketers "threw coffee on bus drivers, pounded on windows and stood in front of the buses" carrying replacement nurses.
Could you see them?: A recent solar flare meant some New Englanders could see the Northern Lights late Sunday night into early Monday morning. Alas, viewing appeared to be better in other parts of the U.S., including Michigan.
See you this fall: The Celtics rested four of the five starters Saturday and lost in the quarterfinals of the NBA Summer League tournament in Las Vegas, missing out on a semis matchup against the Los Angeles Lakers and thus cutting short Boston fans' preview of their team's young core.
A different type of Boston Marathon: The Red Sox and Yankees played for nearly six hours Saturday afternoon, with New York eventually winning in the 16th inning after the Boston bats failed to give Chris Sale any significant run support and a blown save by Craig Kimbrel.
What to know this week
Health care debate simmers on: Senate Republican leaders say they will temporarily delay a vote on the latest version of their embattled health care bill, as Sen. John McCain recovers from surgery to remove a blood clot above his left eye. The Congressional Budget Office's assessment of the bill, which was expected to be released Monday, will also reportedly be delayed.
Spotlight: The Boston Globe uncovered deteriorating care at a New Hampshire Veterans Affairs hospital, which had a fly-invested operating room and rusty surgical equipment.
Finally: Game of Thrones, arguably the last piece of TV monoculture, returned with its Season 7 premiere Sunday night after more than a year's hiatus. But is it worth the ethical dilemma of sharing your HBO password?
What's happening in Boston
Paging Bill Weld: Despite its nickname, the Charles River is actually remarkably clean. And this Tuesday you can actually take a swim in it by the Esplanade with the return of City Splash, an afternoon of sanctioned swimming in the Charles.
Educate your taste buds at MIT: The MIT Museum is hosting a two-part, 21+ "dinner adventure" Tuesday called Food for Thought that includes coffee, sticky buns, tacos, local wine, burgers, and sake. Part 1, which focuses on food, is sold out. But $20 tickets for the "beer bash" back at the museum are still available.
How climate change could change our maps: Amid its ongoing exhibition on climate mapping, the Boston Public Library is holding a panel discussion Wednesday on climate visualization and how the different approaches affect how we view the subject of climate change.
Free fallin' at the Garden: Tom Petty and the Heartbreakers arrive in Boston this week for two shows at the TD Garden. Tickets for the Thursday and Friday shows are still available, in what could be the group's last big tour.
Petty not quite your speed?: Kendrick Lamar caps off the the TD Garden's star-filled music weekend with a show Saturday. The breakout rap star's performance will also feature Houston icon Travis Scott and feel-good rhymer D.R.A.M. Tickets are available here.
Red Sox schedule (home games in bold):
Monday, July 17: 7:08 p.m. vs the Toronto Blue Jays on NESN
Tuesday, July 18: 7:10 p.m. vs the Toronto Blue Jays on NESN
Wednesday, July 19: 7:10 p.m. vs the Toronto Blue Jays on NESN
Thursday, July 20: 1:35 p.m. vs the Toronto Blue Jays on NESN
Friday, July 21: 10:07 p.m. at the Anaheim Angels on NESN
Saturday, July 22: 9:07 p.m. at the Anaheim Angels on NESN
Sunday, July 23: 3:37 p.m. at the Anaheim Angels on NESN