Local News
Italian tall ship to dock in Boston this week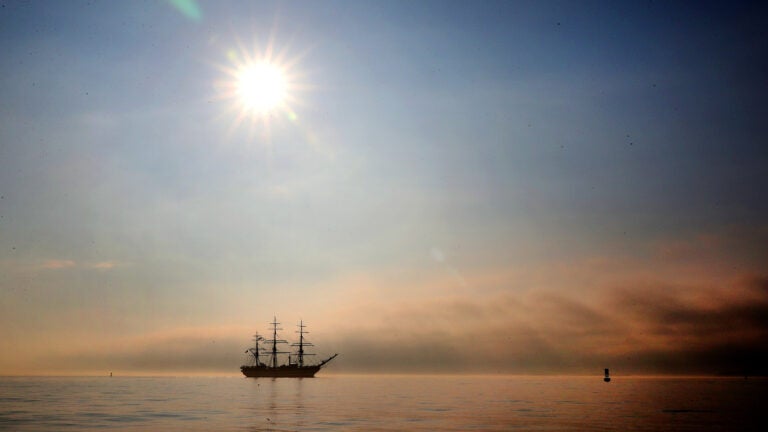 The Amerigo Vespucci, an official training ship of the Italian Navy, will return to Boston on Tuesday to offer free tours as part of Sail Boston's Visiting Ships program.
The full-rigged, 330-foot tall ship will dock at the World Trade Center Pier in the Seaport District on Tuesday morning through Saturday before leaving to travel to New York.
Sail Boston hosted a maritime festival last month, although the Amerigo Vespucci was unable to participate because it was docked in Canada at the time, according to Tony Nunziante, a spokesperson for Conventures, the events marketing organization that helped coordinate Sail Boston.
However, the ship visited Boston in 2000 as part of the Sail Boston program, and expressed interest in docking in Boston again on its way from Canada to New York.
Nunziante said the Amerigo Vespucci is a ship of exceptional beauty, especially since it was recently restored.
"Some people think it's the most beautiful ship in the world,'' he said.
The Amerigo Vespucci will be open for public viewing Tuesday from 4:30 p.m. to 6:30 p.m., Wednesday from 3:30 p.m. to 4:30 p.m., Thursday from 11 a.m. to noon, and Friday from 10:30 a.m. to noon and 3:30 p.m. to 5:30 p.m.
These hours are subject to change at the captain's discretion.