Local News
New Hampshire veterans hospital under investigation adds interim leaders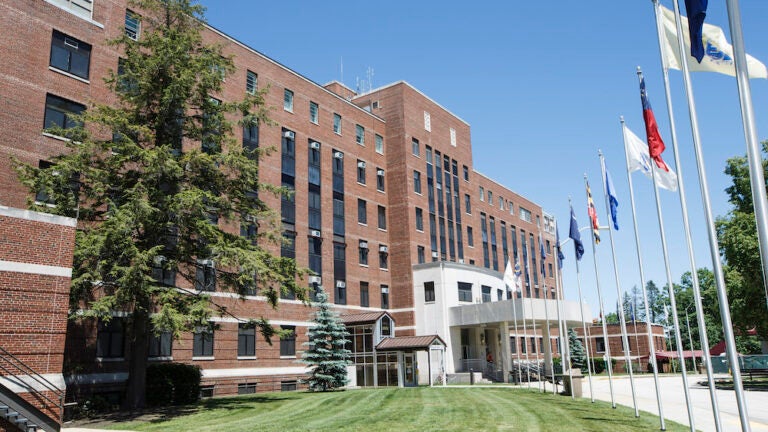 CONCORD, N.H. (AP) — New Hampshire's only veterans hospital has appointed two more interim leaders as whistleblower doctors continue to call for a third-party investigation into substandard treatment and conditions.
Veterans Affairs Secretary David Shulkin removed hospital Director Danielle Ocker and Chief of Staff James Schlosser and ordered a review of the Manchester VA Medical Center this week after the Boston Globe reported on physician complaints that the facility is endangering patients. Alfred Montoya, medical director at the White River Junction, Vermont, VA hospital, took over as interim director on Monday. On Friday, officials said two others from White Junction also have been appointed to posts in Manchester.
Dr. Brett Rusch, a psychiatrist, will serve as acting chief of staff for both the White River Junction and Manchester centers. Dr. Paul Zimmerman, a dentist, has been appointed acting deputy chief of staff in Manchester.
Andrea Amodeo-Vickery, who represents 11 doctors and workers who filed a whistleblower complaint, said two of the physicians met with investigators on Thursday and were not impressed. They object to having the VA's Office of the Medical Inspector lead the investigation because a report it issued in June concluded that there was "no substantial or specific danger to public health" at the facility.
"It was more of the same," Amodeo-Vickery said of Thursday's meeting. "They ran into the same attitude and bias they encountered during the initial OMI investigation in February. Nothing is different. They are clearly trying to justify the actions of Dr. Schlosser and Danielle Ocker. They are making excuses."
The physicians, who are pressing for an independent investigation, are holding a town hall meeting for veterans on July 31, she said.
The whistlblowers described a fly-infested operating room, surgical instruments that weren't always sterilized and patients whose conditions were ignored or weren't treated properly. In interviews with the Globe, Ocker and Schlosser acknowledged significant cuts in services, but said the hospital was addressing the shortcomings and patient safety hadn't been compromised.
A VA spokesman did not immediately respond to a request for comment Friday. Curt Cashour previously said investigators will disregard the June report's conclusions and that the review Shulkin ordered will be "comprehensive, transparent and brand new."