Local
Falmouth police: Man with 18 drunk driving offenses crashes car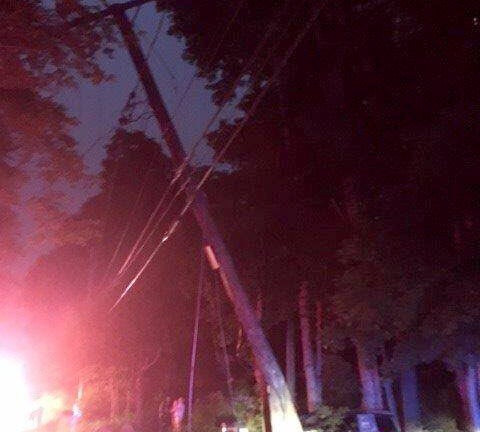 A man who Falmouth police said has 18 prior drunken driving offenses crashed his car into a utility pole while possibly under the influence of alcohol Thursday night.
Francis Vierkant, 58, of Mashpee was driving his blue 2005 Toyota Scion Thursday at 8:17 p.m. on North Falmouth Highway near the intersection with McMenamy Drive when he "failed to negotiate a curve in the road,'' Falmouth police wrote in a statement posted to the department's Facebook page.
The vehicle then traveled off the road and struck the pole.
"Alcohol appears to have been a contributing factor in the crash,'' police wrote. The incident is still under investigation. Vierkant has amassed a total of 18 drunken driving offenses in Massachusetts and Florida, according to Falmouth police.
No further details about Vierkant's driving history were readily available Friday.
When officers responded, there were live wires in the road and Vierkant's vehicle was heavily damaged. Vierkant was transported to the Falmouth Hospital after members of the Falmouth Fire Rescue Department extricated him from his car.
Vierkant was transported by helicopter to a Boston hospital for treatment of serious injuries, according to police.
The road was closed for several hours while authorities removed the wreckage of the car and the pole, which was also replaced.