Local
Boston ranks high for mice, rats in homes — not so much for cockroaches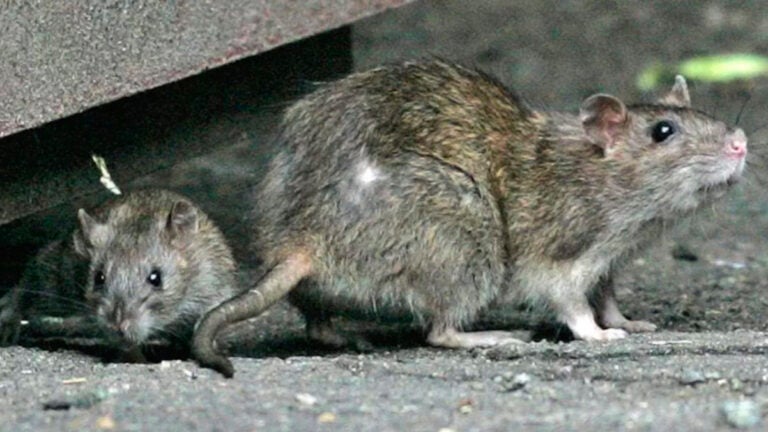 If you suspect you've got some small unwanted roommates scurrying around your home, you're not alone.
In 2015, about 17 percent of households in the Boston metro area said they had seen signs of either mice or rats inside their home within the past year, according to surveys conducted by the Census Bureau.
That was the second-highest percentage of the 25 metro areas surveyed nationwide.
Philadelphia ranked first, with about 18 percent of households saying they'd seen signs of the small rodents, data from the federal agency show. After Boston came New York City at 15 percent, Washington at 13 percent, and Milwaukee, Kansas City, and Cincinnati. The national average was about 11 percent.
However, it seems that the vast majority of households dealing with these vermin, both in Boston and nationwide, are finding signs of mice — not rats.
Census officials said that in 2015 they did not ask respondents of the American Housing Survey to specify which of the two animals they saw signs of, but in previous years, it did.
In 2013, for example, the results for Boston were virtually the same — 17 percent of households surveyed said they'd seen signs of rats or mice. But the Census Bureau asked for more specifics that year, and those results show that 16 percent of all households were talking about mice, while just 1 percent said they saw signs of rats.
The mouse-rat breakdown is similarly skewed heavily toward mice in every other metro area surveyed in 2013 as well as those surveyed in 2011, though Boston was not included that year.
The survey doesn't ask about signs of rodents people may see outside their homes.
Mice are more of an issue inside of homes, said William Christopher, commissioner of Boston's Inspectional Services Department, who added: "Rats are definitely more of an outdoor population.''
He said city officials have seen a rise in complaints from residents about rats in recent years, but he attributed that to efforts the city has taken to make it easier for constituents to file complaints about such quality of life issues, including online and by smartphone.
Officials take the complaints seriously, he said.
Mice and rats can carry diseases, said Christopher. "There have been very, very rare cases of rat bites, but that's something that's real and we don't want to deal with that.''
The fact that this is largely an issue of mice roaming around indoors, as opposed to rats, may be reassuring to some residents.
And this related fact may be, too: Relatively few Boston households have cockroach problems.
Results from another question on that census survey show that in 2015 only 2 percent of Boston households said they had seen signs of cockroaches inside their homes in the last 12 months.
That put Boston tied for next to last with several other metro areas.
In other places, cockroaches are far more plentiful.
In New Orleans, 41 percent of households said they had seen signs of roaches, the highest rate in the country.
Next was Houston at 38 percent, followed by Miami at 32 percent, Atlanta at 25 percent, and Phoenix at 20 percent. The national average was about 12 percent.