Local
Here's what Michelle Carter wrote on Conrad Roy's Facebook page after he killed himself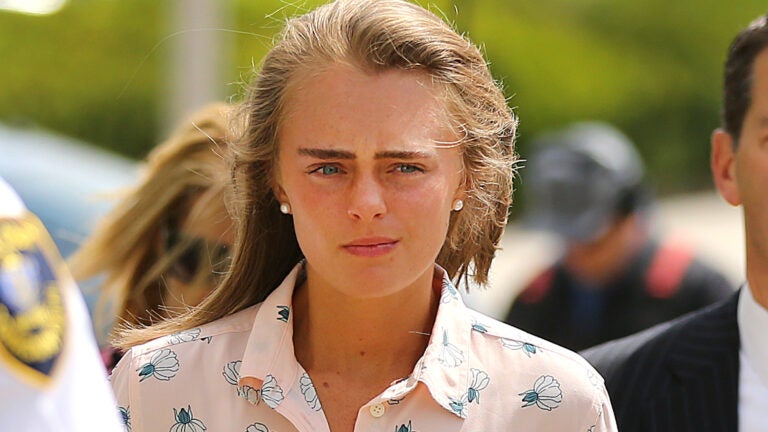 A day after Conrad Roy III's body was found, Michelle Carter posted a long message on his Facebook page.
"I'm sorry I couldn't save you, I'm sorry I let you do this," the then-17-year-old wrote.
Carter was convicted of involuntary manslaughter in June for relentlessly encouraging Roy's 2014 suicide via phone, text messages, and online chat. The 20-year-old Plainville resident is set to be sentenced Thursday.
"I never thought I would have to live a day without him," Carter wrote in the July 14 Facebook post, which was introduced by the prosecution during her trial in Bristol County Superior Court.
Carter's post reads affectionately and longingly for Roy, who she called her "hero," "best friend," and "the most genuine and perfect boyfriend."
Roy, who was 18, died from carbon monoxide poisoning in his truck in a Fairhaven parking lot. In a text message to a friend afterward, Carter acknowledged pressuring Roy over the phone to get back in the toxin-filled cab, after he had second thoughts.
"[I never] tried harder in my life to save someone as hard as I did him, and I'll always feel at fault, like I could have did something more," she wrote afterward on Roy's Facebook page.
Read the full post below: