Local
What Bostonians need to know this week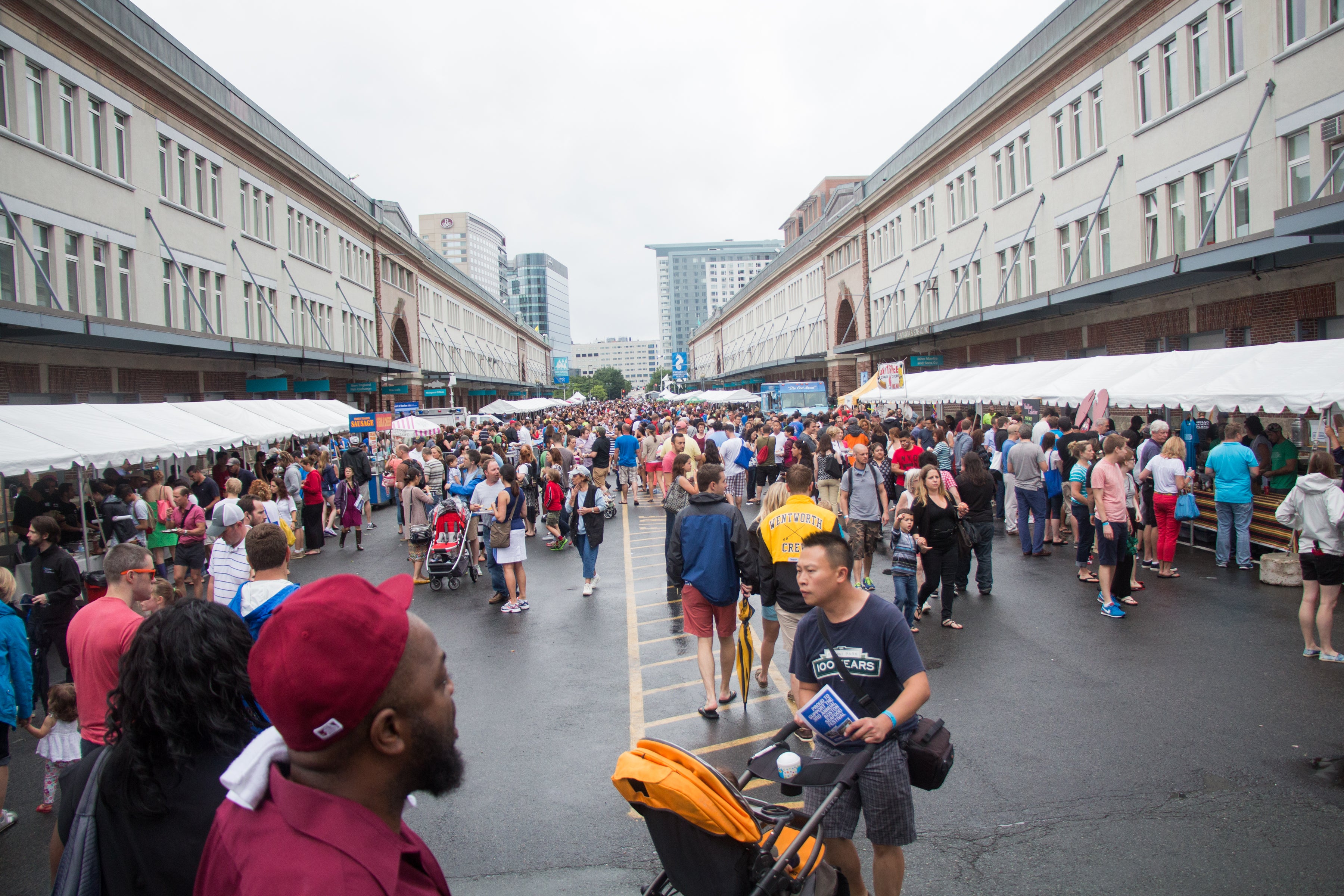 Don't be thrown off by the rain early this week. The second week of August will bring some beloved late-summer New England weather (as well as the last full week of the decidedly unloved Commonwealth Avenue bridge construction).
What you missed over the weekend:
RIP: Dick Albert, WCVB's longtime chief meteorologist, died Friday at the age of 73. "If there was a storm, you couldn't stop him," his brother told The Boston Globe.
Red-hot Sox: Boston continued a hot streak this weekend with a four-game sweep over the White Sox — and in front of a few famous fans, no less.
Off the field: NESN analyst and former Red Sox player Steve Lyons has been off air for the last few weeks due to a domestic battery charge. Lyons's lawyer is seeking to have the case dismissed.
"Back there, he's just an ugly old man": Coldplay performed Friday night at Gillette Stadium and made some weird jokes about New England Patriots quarterback (and self-proclaimed Coldplay fan) Tom Brady.
What to know this week:
Weather: Sunday was nice break from Saturday's drenching, huh? The rain will be back Monday afternoon into Tuesday, but otherwise the forecast looks pretty nice.
Come together: The National Conference of State Legislatures meets in Boston this week. Sunday featured Gov. Charlie Baker, Senate President Stan Rosenberg, and House Speaker Robert DeLeo talking about how they make bipartisanship work in Massachusetts.
Good luck, part 1: Here's a look at how John Kelly, President Trump's new chief of staff, is working to rein in the White House chaos, as well as the vacationing president's tweets.
Good luck, part 2: The Commonwealth Avenue bridge construction continues this week. If you've gotten stuck in its traffic, this graphic on how to navigate the construction may prove helpful.
What's happening in Boston:
Peter Pan flies into Boston: Led by a Worcester native, the acclaimed Broadway show Finding Neverland begins its run at the Boston Opera House on Tuesday.
And so it begins: The Patriots play their first preseason game Thursday at Gillette Stadium in Foxborough against the Jacksonville Jaguars.
Like comics?: Boston Comic Con hits the Convention Center this weekend, with advance single-day tickets starting at $35 and three-day weekend passes going for $90.
The one case in which noise is allowed: The Boston Public Library hosts the Boston Philharmonic for a lunchtime show Friday as part of the free Concerts in the Courtyard series.
Fishy stuff: The city's sixth annual Seafood Festival takes over Boston's Fish Pier on Sunday afternoon. Get in for just $15 or shell out (pun intended) for pricier tickets that include a lobster bake meal and drinks from the beer garden.
Last chance at Lanes and Games: The Cambridge staple closes on Sunday, so if you want to bowl a strike at the iconic alley, this week is it.
This week's Red Sox schedule:
Tuesday, August 8: 7:10 p.m. at the Tampa Bay Rays on NESN
Wednesday, August 9: 7:08 p.m. at the Tampa Bay Rays on NESN and ESPN
Friday, August 11: 7:05 p.m. at the New York Yankees on NESN
Saturday, August 12: 4:05 p.m. at the New York Yankees on NESN and FS1
Sunday, August 13: 8:08 p.m. at the New York Yankees on ESPN